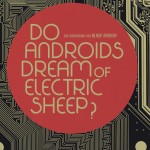 Award-winning publisher BOOM! Studios and Electric Shepherd Productions are pleased to announce they will collect BOOM!'s entire 24-issue Eisner Award-nominated comic adaptation of Philip K. Dick's groundbreaking science-fiction novel Do Androids Dream of Electric Sheep? into a complete softcover omnibus for the first time. The comic series, as realized by artist Tony Parker, was published by BOOM! from 2009-2011. The new collection features a new cover by Mondo artist Jay Shaw (Big Trouble in Little China) and essays from popular industry professionals, including Ed Brubaker, Warren Ellis, and Matt Fraction. Continue reading →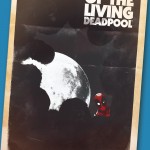 FANS AND CRITICS ALIKE JUST CAN'T GET ENOUGH!
You just can't keep a good zombie down! Marvel Comics is proud to announce that NIGHT OF THE LIVING DEADPOOL #1 has sold out at the distributor level (though copies may still be available at retail level) and will immediately head back to press! Continue reading →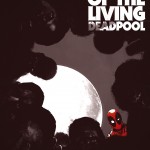 Your First Look At NIGHT OF THE LIVING DEADPOOL #1!
This January, Deadpool goes where no Deadpool has gone before – to the…dead? Marvel is proud to present your first look at Night of the Living Deadpool #1 – from Cullen Bunn, the writer behind the trilogy of Deadpool Kills the Marvel Universe, Deadpool Killustrated, and Deadpool Kills Deadpool and artist Ramon Rosanas!