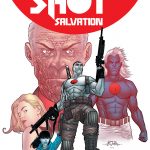 Valiant is proud to present your first look inside BLOODSHOT SALVATION #1 – the FIRST ISSUE of the BLOCKBUSTER NEW ONGOING SERIES from New York Times best-selling writer Jeff Lemire (BLOODSHOT REBORN, Moon Knight) and extraordinary artists Lewis LaRosa (BLOODSHOT REBORN, SAVAGE) & Mico Suayan (BLOODSHOT REBORN)! Continue reading →
Publisher: Valiant
Writer: Jeff Lemire
Artist: Renato Guedes
Colourist: Andrew Dalhouse
Release Date: OUT NOW!
Price: $3.99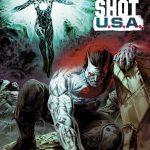 Publisher: Valiant
Writer: Jeff Lemire
Artist: Doug Braithwaite
Colourist: Brian Reber
Release Date: OUT NOW!
Price: $3.99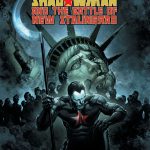 Valiant is proud to present your first look inside DIVINITY III: SHADOWMAN AND THE BATTLE OF NEW STALINGRAD #1 – the next essential standalone special torn from the pages of Valiant's hit comics event! On February 8th, join rising star Scott Bryan Wilson (Batman Annual) and blockbuster artist Robert Gill (Wrath of the Eternal Warrior) as they lead the unshakable Shadowman to the front line of America's last stand against the global Soviet Union! Continue reading →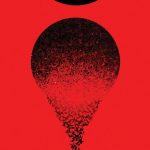 Valiant is proud to announce BLOODSHOT REBORN #0 – a stunning and essential zero-issue turning point coming in March from New York Times best-selling writer Jeff Lemire (Inhumans vs. X-Men, Black Hammer) and explosive artist Renato Guedes (Wolverine) that will redefine Bloodshot and his relationship with the Valiant Universe! As the blood-stained curtain closes on BLOODSHOT U.S.A….be there as the stage is set for BLOODSHOT SALVATION, a top-secret new series coming later in 2017! Continue reading →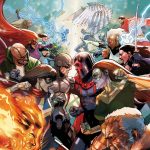 Two super-powered races clash this December as Mutantkind and Inhumanity collide with the fates of their species at stake! Prepare for battle as Charles Soule (Uncanny Inhumans), Jeff Lemire (Extraordinary X-Men) and Leinil Yu (Secret Invasion) bring you the two groups to war in the explosive INHUMANS VS. X-MEN #1! Continue reading →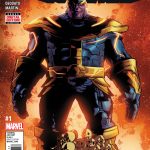 He is the greatest evil the universe has ever known. An unstoppable force whose name is whispered in hushed tones across the galaxy. Feared from one end of the cosmos to the other, he's returned to take back what is rightfully his! Today, Marvel is pleased to present your first look inside THANOS #1 – the new ongoing series from all-star creators Jeff Lemire (Moon Knight, Death of X) and Mike Deodato (Avengers, Invincible Iron Man)! Continue reading →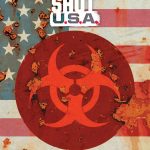 There are eight million people in New York City…and every single one of them is about to become a killing machine. Welcome to BLOODSHOT U.S.A.!
Valiant is proud to present an advance preview of BLOODSHOT U.S.A. #1 (of 4) – the FIRST ISSUE of the all-new standalone event from New York Times best-selling writer Jeff Lemire (BLOODSHOT REBORN, Old Man Logan) and superstar artist Doug Braithwaite (ARMOR HUNTERS, Justice) and the next hit series from "THE FUTURE OF VALIANT" initiative! Continue reading →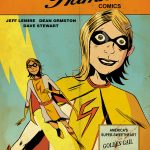 Publisher: Dark Horse Comics
Writer: Jeff Lemire
Artist: Dean Ormston
Colourist: Dave Stewart
Release Date: OUT NOW!
Price: $3.99
In Bloodshot we trust!
Project Rising Spirit – America's greatest exporter of classified weapons technology – has achieved a breakthrough: a contagious, airborne nanite dispersion prototype that can turn the population of any city into an army of indestructible soldiers. A doomsday virus capable of destroying an enemy nation from the inside out. Continue reading →