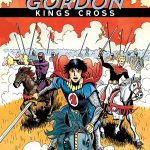 SUPERSTAR JEFF PARKER (Future Quest) JESSE HAMM & GRACE ALLISON bring the thrilling conclusion! Hopelessly outnumbered by MING THE MERCILESS'S hordes of Beast-Men, Flash Gordon and his team go all-in and wage war alongside the glorious KNIGHTS OF THE ROUND TABLE! Continue reading →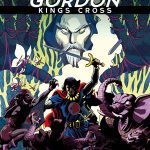 Publisher: Dynamite
Writer: Jeff Parker & Jesse Hamm
Artist: Jesse Hamm
Colourist: Grace Allison
Release Date: OUT NOW!
Price: $3.99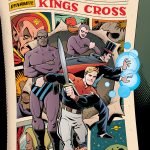 Dynamite Entertainment again brings together the Earth's defenders – Flash Gordon, Mandrake the Magician, and The Phantom – in the all-new five-issue storyline, beginning in November with Flash Gordon #1. Co-written by superstar Jeff Parker (Future Quest) alongside the astounding team of co-writer/artist Jesse Hamm and colorist Grace Allison, Flash Gordon will feature the greatest heroes of science fiction and action/adventure in a deadly confrontation with the greatest villain of all time: Ming the Merciless! Continue reading →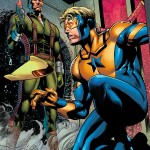 In the month since they've announced CONVERGENCE, DC Comics' massive crossover publishing event hitting the stands next April and May, they have revealed which two-issue miniseries will be released during Week One, Week Two, and Week Three. Continue reading →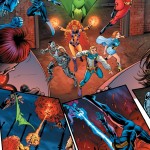 Thanksgiving may not be until Thursday, but if you're a longtime DC Comics reader, there's plenty to be thankful for right now. After officially revealing the titles and creative teams that will make up Week One and Week Two of CONVERGENCE, DC Comics' massive crossover event hitting the stands in 2015, this week they moved on to Week Three, breaking the next wave of two-issue miniseries on Nerdist and IGN. Continue reading →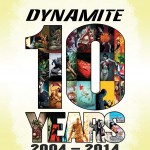 Priced in Honor of the Year Dynamite's Parent Company was founded!
Dynamite Entertainment continues to expand its digital presence with its latest Digital Comic bundle, offering 50 of its biggest comic books for a special anniversary price of $19.93 to celebrate the founding year of its parent company, Dynamic Forces. Continue reading →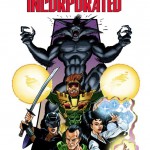 Supernatural Superhero-Team-for-Hire Takes On Its First Case
Leaky faucet? Call a plumber. For real problems, call Troubleshooters, Incorporated, the world's first supernatural superhero-team-for-hire!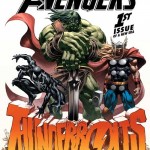 This June, prepare for an all-new brand of justice as the fan favorite creative team of Jeff Parker and Declan Shalvey bring fans a new line-up of Earth's Deadliest in Dark Avengers #175!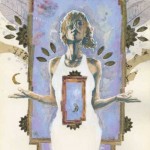 Joss Whedon's fan favorite returns!
Dark Horse Comics announces another exciting addition to the Buffyverse:
Willow gets her own miniseries!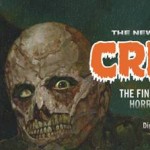 Just when you thought your day couldn't get any more menacing, Dark Horse Comics announces the frightening addition of its Creepy comics relaunch to the annals of Dark Horse Digital!
Creepy #8 is available today on Digital.DarkHorse.com, as well as in print, for $4.99. Uncle Creepy has unearthed another malicious mag's worth of terror. Waiting in these pages are brand-new stories from Jeff Parker (Thunderbolts, Hulk), Colleen Coover (X-Men: First Class), Rick Geary (A Treasury of Victorian Murder), Doug Moench (Batman), and Kelley Jones (Criminal Macabre), all wrapped up in a cover from horror master Richard Corben (Hellboy, classic Creepy and Eerie).