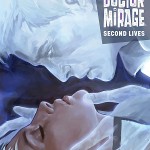 Publisher: Valiant Comics
Writer: Jen Van Meter
Artist: Roberto De La Torre with Al Barrionuevo
Editor: Tom Brennan
Release Date: OUT NOW!
Price: $3.99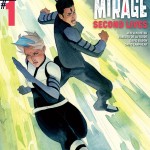 In time, even the dead may die…and, this December, Valiant's premier husband-and-wife paranormal investigation unit is all that stands between the mortal world and an unrelenting force hellbent on the annihilation of all souls…dead and alive! Continue reading →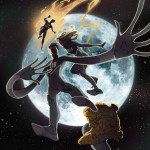 FAST FORWARD TO 2061!
This July, do the time warp and fast forward to the year 2061 as Marvel celebrates the upcoming 100th Anniversary of some of its greatest characters in this new head-spinning limited series! Marvel Comics is proud to present your first look at the 100th ANNIVERSARY SPECIAL – FANTASTIC FOUR #1, from fan favorite creators Jen Van Meter & Joanna Estep. Continue reading →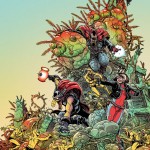 Witness The Marvel Universe In The Year 2061!
Hot on the heels of their biggest characters' 50th Anniversaries, Marvel Comics gives you a peek into the future! What will The House of Ideas be doing in the year 2061? Find out in the 100th ANNIVERSARY limited series courtesy of some of the industry's fan favorite creators and hottest rising stars! Continue reading →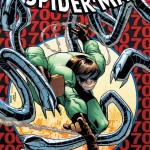 It's the story that rocked headlines around the world – Peter Parker is no more. Long live the all-new Spider-Man! Due to overwhelming demand, Marvel is proud to present your first look at the ALL-NEW, jaw dropping second printing cover to Amazing Spider-Man #700 by superstar Humberto Ramos. That's right, the 700th issue of the long running series is no longer available at the distributor level and if you missed Dan Slott & Humberto Ramos' critically acclaimed story the first time around, head over to your local comic shop and reserve the Amazing Spider-Man #700 Second Printing Variant.