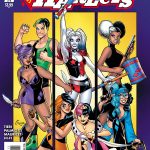 Publisher: DC
Writer: Jimmy Palmiotti, Frank Tieri
Artists: Alain Mauricet
Colourist: Hi-Fi
Editor: Chris Conroy, David Wohl
Release Date: OUT NOW!
Price: $3.99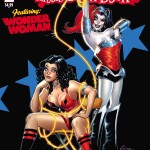 Publisher: DC
Writers: Jimmy Palmiotti, Amanda Conner
Artists: Amanda Conner, John Timms, Dave Johnson
Colourist: Dave Sharpe
Editor: Chris Conroy
Release Date: OUT NOW!
Price: $4.99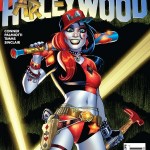 Publisher: DC
Writers: Amanda Conner, Jimmy Palmiotti
Artist: John Timms
Colourist: Alex Sinclair
Release date: OUT NOW!!!!!
Price: $3.99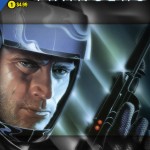 Action Lab Entertainment has a hit with CHARLES BAND'S PUPPET MASTER, the horror comic book series based on the popular film series from FULL MOON ENTERTAINMENT. Now the publisher is proud to announce they will be bringing another one of the studio's classic film series to the comic world with TRANCERS, as part of their brand new comics line, FULL MOON PRESENTS. Continue reading →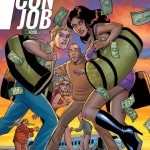 Publisher: Boom!
Writer: Matt Brady and Jimmy Palmiotti
Artist: Dominike "Domo" Stanton
Colourist: Paul Little
Release date: 10 July 2015
Price: $3.99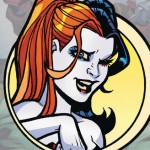 The DC2 version of the HARLEY QUINN ANNUAL #1 is now live!
As a companion to the print issue, DC Comics created an enhanced version of Amanda Conner and Jimmy Palmiotti's story for digital viewing. DC2  layers dynamic artwork onto digital comic panels, adding a new level of dimension to digital storytelling. This version will include unique color shifts highlighting Harley's out-of-control hijinks. In replacement of the smells, Conner and Palmiotti wrote new gags to make Harley's adventure a fun and special  experience for digital readers. Continue reading →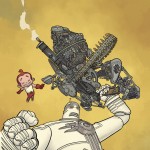 Eisner & Harvey Best Anthology Series: All-new stories, $5, 48 pages!
Coming this August: Geof Darrow and Frank Miller's Big Guy and Rusty the Boy Robot return in this new volume of the award-winning, long-running anthology powerhouse Dark Horse Presents, in a stunning new 48-page format, for only $4.99! Continue reading →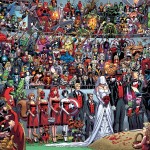 Deadpool's Getting Hitched!
Save the date! The Merc With a Mouth is about to become the Merc in Matrimony this April in the pages of the super-sized DEADPOOL #27 – from current Deadpool writers Gerry Duggan & Brian Posehn along with an epic assortment of past Deadpool writers! Continue reading →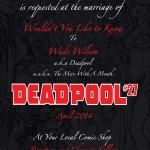 SAVE THE DATE!
Marvel Comics would like to formally request the honor of your presence at the wedding of Deadpool this April in the pages of the super-sized DEADPOOL #27! Continue reading →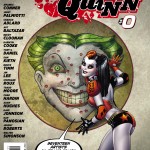 & SUPERGIRL'S GAME-CHANGING CROSSOVER STORYLINE CONTINUES!
Ah, Krypton… Maybe it was a nice place to visit, but if you're a human, you probably wouldn't want to live there. And you definitely don't want it returning and destroying all things we hold dear. Unfortunately, that's more or less what's happening this month in the Superman family of comics. Continue reading →