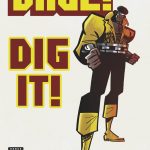 The wait is finally over! Award-winning animator Genndy Tartakovsky (Dexter's Laboratory, Samurai Jack, Hotel Transylvania) charges headlong into Marvel NOW! to bring his long-awaited Luke Cage tale to life! Written by Tartakovsky with art by Tartakovsky & inker Stephen DeStefano, Marvel is pleased present a new look at the hard-hitting, action-packed CAGE! #1 Continue reading →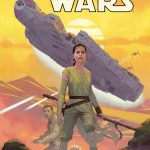 The movie that took the world by storm is jumping from the silver screen to the comic page this June! Straight from a galaxy far, far away to the comic book page, Marvel is proud to bring you STAR WARS: THE FORCE AWAKENS ADAPTATION #1 – Continue reading →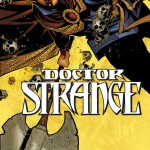 The Sorcerer Supreme returns for his first ongoing series in nearly twenty years, and he's making house calls! Today, Marvel is pleased to present your first look inside DOCTOR STRANGE #1, the new ongoing series from blockbuster creators Jason Aaron (Star Wars, Thor) and Chris Bachalo (Uncanny X-Men, Avengers)! Prepare for a side of the Marvel Universe you've never seen before as the magical, mystical and all things weird lie at every turn! And if you don't know where to turn – call the Doctor. From inside his Sanctum Sanctorum – the Master of the Mystic Arts defends the Marvel Universe from any and all supernatural threats. Continue reading →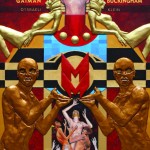 On September 2nd, two comic icons bring you the series that changed comics forever. And at long last – it will finally be complete. A tale that began 25 years ago begins anew this September in MIRACLEMAN BY GAIMAN & BUCKINGHAM #1! Visionary comic legends Neil Gaiman (Sandman, 1602) and Mark Buckingham (Fables) bring you a new Age of Miracles and a story of epic proportions! Kicking off The Golden Age storyline, then continuing into the famously unfinished The Silver Age & The Dark Age story arcs, Gaiman & Buckingham's lost Miracleman story will finally see the light of day! Continue reading →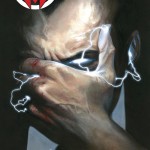 Presenting Your New Look at This Star-Studded Issue!
New Year's Eve is about to get even more miraculous as four of the biggest names in comic book history bring you new Miracleman stories for a new generation. Marvel is pleased to present your new look at ALL-NEW MIRACLEMAN ANNUAL #1, uniting celebrated comic creators Grant Morrison, Joe Quesada, Peter Milligan and Mike Allred for one, star-studded issue that should not be missed! Continue reading →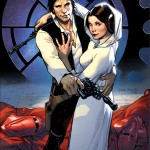 The Force is Strong With Your Local Comic Shops in 2015!
Marvel is kicking off 2015 with a bang big enough to destroy a Death Star as Star Wars makes its triumphant return to the House of Ideas and into comic shops on January 14th! Continue reading →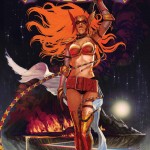 She's deadly. She's dangerous. And she's getting her own solo series this December!
Marvel is pleased to present your first look at ANGELA: ASGARD'S ASSASSIN #1, the explosive new ongoing series debuting this December! Launching as part of Avengers NOW!, the star-studded creative team of Kieron Gillen, Marguerite Bennett, Phil Jimenez and Stephanie Hans will show you a side of Angela you've never seen before, as she cuts a bloody path across the new and unfamiliar Marvel Universe! Continue reading →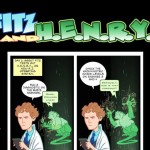 For the first time, look at the comic strips created by Marvel's Chief Creative Officer before they come to S.H.I.E.L.D.!
Already jam packed with high-tech weapons, high-stakes missions, and high-octane adventure, the newest Marvel comic series just got a little bit bigger! Continue reading →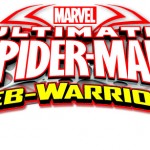 PREMIERING AUGUST 31 ON DISNEY XD
Marvel's most popular super hero, Spider-Man, swings into a new season in Marvel's Ultimate Spider-Man: Web Warriors, premiering SUNDAY, AUGUST 31 (9:00 a.m.) on the Marvel Universe programming block on Disney XD. Accompanied by Nova, Iron Fist, Power Man and White Tiger, Spider-Man and the team take on dangerous S.H.I.E.L.D. missions and encounter some of their most thrilling adventures yet. Continue reading →