Strap in, hold on and get ready, True Believers – because your friendly neighborhood Spider-Man is rocketing out of The Clone Conspiracy and into a brand-new story arc! Today – Marvel is pleased to present your latest look inside the mammoth 96-page AMAZING SPIDER-MAN #25! Chart topping writer Dan Slott kicks off the next thrilling story– "The Osborn Identity" Continue reading →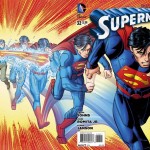 Yesterday marked the highly anticipated release of SUPERMAN #32 by the new creative team of superstar writer Geoff Johns and legendary artist John Romita, Jr. If you haven't kept up with the press coverage, check out some of the highlights here. Continue reading →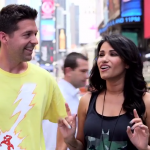 Where does he get those wonderful toys? We have no idea, but we're giving you a once in a lifetime chance to see them all! Continue reading →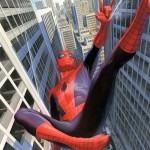 Experience the Greatest Untold Story of Spider-Man!
This May, following the debut of the highly anticipated return of Peter Parker in Amazing Spider-Man #1, experience his early days as Spider-Man like you've never seen before in Learning to Crawl, a new 5-issue series beginning in AMAZING SPIDER-MAN #1.1! Continue reading →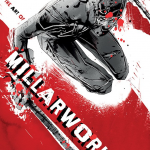 Hardbound Book Features Art of Mark Millar's Collaborators
In his twenty-five year career in the comic book industry, writer Mark Millar has worked with many of the medium's top artists, both in his work for DC and Marvel and, most importantly to him, his creator-owned work. Continue reading →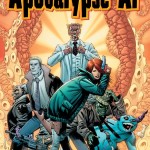 The latest from J. Michael Straczynski and Joe's Comics: An action-packed miniseries full of monsters, demons, dead boyfriends and attitude
In 2013 MTV Geek announced plans to publish a new four-part miniseries entitled THE ADVENTURES OF APOCALYPSE AL, written by J. Michael Straczynski (SIDEKICK, TEN GRAND) and drawn by Sid Kotian (TWILIGHT GUARDIAN), with colors by Bill Farmer (EPOCH). Continue reading →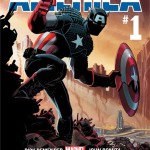 Superstars Rick Remender & John Romita Jr. Take The Reins Of the First Avenger!
This November, the Sentinel of Liberty begins a new war against one of his deadliest enemies in a world unlike any other  in Captain America #1, kicking off the all-new ongoing series from the blockbuster creative team of writer Rick Remender and artist John Romita Jr.!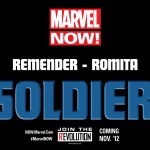 Rick Remender… John Romita Jr… November 2012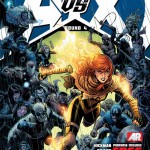 The war is here! Today in Avengers VS. X-Men #4, by the blockbuster creative team of Jonathan Hickman and John Romita Jr., both the Avengers and the X-Men have lost Hope! With Wolverine out of commission, and fights breaking out all across the Marvel Universe – do the X-Men have the upper hand to find the Mutant Messiah? And can Thor's team in space stop the Phoenix Force?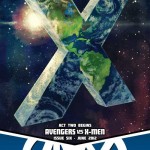 Following the world changing effects of Avengers VS. X-Men #5, the Marvel Universe will face a dramatic change unlike any fans have ever seen before bringing the action packed first act to a close. Then, the comic book event of the summer kicks into overdrive as Act Two begins in  Avengers VS. X-Men #6!