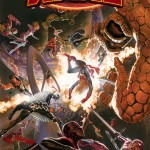 You've seen Alex Ross' spectacular promo image. You've seen the teasers. You've learned the first secrets of Battleworld, the strange, patchwork realm playing host to countless separate realities. Now, Marvel is pleased to present the first cover to next year's game-changing SECRET WARS #1! Continue reading →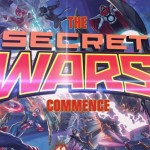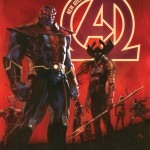 Time Runs Out!
Witness the beginning of the end and the rise of a new Cabal as the Marvel Universe reaches the end of the line in the oversized NEW AVENGERS #24! Superstar writer Jonathan Hickman and Marvel All-New Young Gun artist Valerio Schiti fast forward 8 months into the future as the battle-worn Marvel Universe faces judgment day, and the Avengers and Illuminati wage war against each other. Continue reading →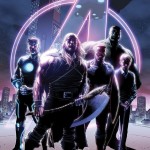 Time Runs Out!
This September, it all comes crashing down as Earth's Mightest Heroes face judgment day – and today, Marvel is proud to present your first look at the oversized AVENGERS #35! Continue reading →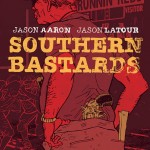 Second Issue of the Southern Crime Series Has Sold Out Instantly
Slated For Second Printing
The second issue of the hit Image Comics southern crime series SOUTHERN BASTARDS, written by Jason Aaron (Scalped, Wolverine & The X-Men, Thor: God of Thunder) and drawn by Jason Latour (​Loose Ends, Wolverine & The X-Men, Django Unchained), has sold out instantly at the distributor level. Continue reading →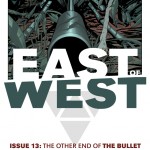 By Jonathan Hickman and Nick Dragotta
Have a gander at the Image Comics teaser image for EAST OF WEST #13, on sale June 25th! Continue reading →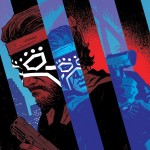 COMING JUNE 25th!
Jai Nitz's DREAM THIEF IS BACK! And Dark Horse is proud to present an advanced preview of the new comic, DREAM THIEF: ESCAPE #1, with art by Greg Smallwood. Continue reading →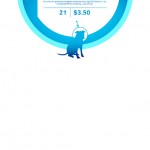 Issue #21 will boast a chic sketch variant cover—just in time for convention season
Fans of Jonathan Hickman and Nick Pitarra's THE MANHATTAN PROJECTS already know just how over-the-top and wild things can get in the off-kilter series. Now, just in time for convention season, fans can add a custom touch to the shenanigans of THE MANHATTAN PROJECTS with issue #21's sketch variant.
Continue reading →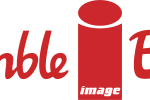 Name Your Price!
Humble Bundle has teamed up with mega-publisher Image Comics to launch the Humble Image Comics Bundle, offering up digital editions of nine New York Times bestselling, Eisner award-winning comic books starting at as little as one cent. Customers can pay what they want and choose where their money goes. The promotion runs for two weeks on https://www.humblebundle.com. Continue reading →