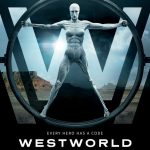 IT MAY not provide much by way of detail on HBO's second season of Westworld but the Jonathan Nolan-directed teaser trailer certainly suggests fans of the series won't be disappointed
It has been eight years since Batman vanished into the night, turning, in that instant, from hero to fugitive. Assuming the blame for the death of DA Harvey Dent, the Dark Knight sacrificed everything for what he and Commissioner Gordon both hoped was the greater good.
Christopher Nolan, Jonathan Nolan, Christian Bale, Anne Hathaway, Tom Hardy, Michael Caine, Morgan Freeman, Joseph Gordon-Levitt, Marion Cotillard, and Gary Oldman reveal their insights into the making of the final installation of Nolan the 'Dark Knight'.