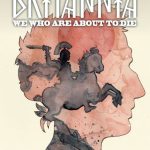 Publisher: Valiant
Writer: Peter Milligan
Artist: Juan Jose Ryp
Colourist: Frankie D'Armata
Release Date: OUT NOW!
Price: $3.99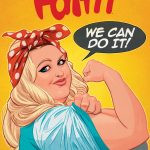 Valiant is proud to announce that renowned artist Joe Eisma (Archie, Morning Glories) is coming aboard the adventures of Valiant's spotlight-stealing hero for FAITH #7 – the FIRST ISSUE of a special, two-part jumping-on point! On January 4th, Eisma joins red-hot writer Jody Houser (Mother Panic) and Russ Manning Award-nominated artist Marguerite Sauvage (DC Comics Bombshells) for a thrilling, chilling, and downright spooky confrontation with a new foe raised from beyond the grave! This cadaverous criminal has a bone to pick with Faith…and they just may send the high-flying psiot six feet under! Continue reading →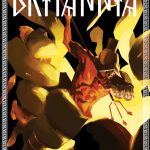 Final Fates!
Antonius Axia's nightmarish journey through the heart of the remote Roman colony of Britannia has brought him to death's door. But when the world's first detective confronts his deepest fears about gods, men and civilization, will he be able to complete the mission given to him by Emperor Nero, or will his mind collapse under the unfathomable weight of the void that now stands revealed before him? Continue reading →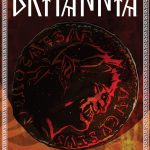 At the border between civilization and the magic-laden lands beyond, Rome's first detective is haunted by violence and visions of dark forces that defy all sense…
Antonius Axia's disturbing investigation in the frontier colony of Britannia deepens…and with each disturbing new clue he uncovers, the farther his mind sinks into disarray! Connecting the clues behind the grisly rumors of horror in the empire's northernmost reach, Antonius must gain an ally as dangerous as the darkness that now surrounds him. Continue reading →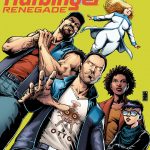 Anyone you know could become a psionically powered "harbinger" with the potential to reshape the course of human history. Your neighbor. Your boss. Your best friend. Your kids.
Six months ago, a secret team of renegade whistleblowers leaked the existence of these extraordinarily dangerous individuals to a stunned world. Today, all across the country, crude, DIY psiot activation attempts have left hundreds brain damaged…or worse. The emergence of a new psiot in a community often leads to riots and mass violence. Gun sales are through the roof. Continue reading →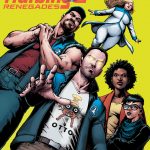 Valiant is proud to announce that HARBINGER RENEGADES #1 – the FIRST ISSUE of the all-new ongoing series from multiple Harvey Award nominee Rafer Roberts (Plastic Farm) and superstar artist Darick Robertson (The Boys, Transmetropolitan) – is expanding to a massive 40 pages to accommodate integral new contributions and bonus content from an all-star cast of special guests… All for the standard $3.99 cover price! Continue reading →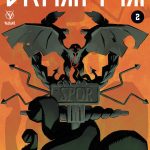 Duty has led to darkness…
Dispatched to the remote outpost of Britannia by Rome's highest power, the ancient world's first detective – veteran legionnaire Antonius Axia – has found himself on a horrifying journey that will challenge everything he knows about death, destiny, and the limits of reality itself. But in this wild and pagan land, far removed from Nero's control and influence, Continue reading →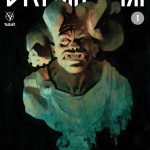 On the fringes of civilization, the world's first detective is about to make an unholy discovery…
Valiant is proud to present your first look inside BRITANNIA #1 (of 4) – the FIRST ISSUE of the all-new, Valiant Prestige format series coming this September from master storyteller Peter Milligan (X-Statix, Detective Comics) and incendiary artist Juan Jose Ryp (NINJAK, Clone)! First revealed at #ValiantSummit 2016 live from New York's Upright Citizens Brigade Theatre, THE FUTURE OF VALIANT Continue reading →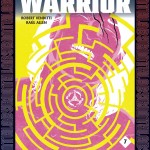 This summer, the most shocking Valiant epic of the year starts here as Earth's immortal master of war runs a gauntlet of pain and punishment engineered by history's coldest and most calculating scientific mind!
Valiant is proud to present an advance preview of WRATH OF THE ETERNAL WARRIOR #7 – the FIRST ISSUE of "LABYRINTH", an ALL-NEW JUMPING-ON POINT from New York Times best-selling writer Robert Venditti (BOOK OF DEATH) and Valiant-exclusive artist and visionary storyteller Raul Allen (Hawkeye)! Continue reading →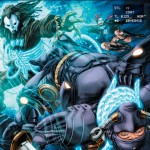 Publisher: Valiant Comics
Writer: Matt Kindt
Artist: Doug Braithwaite and Juan Jose Ryp
Editor: Warren Simons
Release Date: OUT NOW!
Price: $3.99