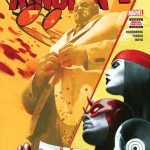 They say that every villain is the hero of their own story. Yes, Wilson Fisk has done some bad things. Deplorable things. He has cheated the law. He has blackmailed rivals. He has killed. But that's all in the past now. It's time for a new beginning. And it begins this February in KINGPIN #1 – the new ongoing series from breakout writer Matthew Rosenberg and Marvel newcomer Ben Torres! Continue reading →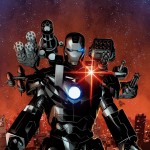 Strap in, suit up and hold on, because the second arc of the flagship Marvel title starts here! Today, Marvel is please to present your first look inside INVINCIBLE IRON MAN #6 – the explosive first chapter of "The War Machines"! Continue reading →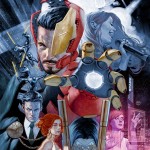 You won't believe what happens next! As All-New, All-Different Marvel continues to capture the imagination of comic fans the world over, prepare for the start of the second arc of your favorite new series with brand new STORY THUS FAR VARIANTS. Coming to the first issue of select second arcs, experience all the big action and can't-miss moments of the first arc in one striking image! Continuing Marvel's efforts to promote new ongoing series, STORY THUS FAR VARIANTS offer fans the opportunity to get caught up with new titles and add exciting variant covers to their collection! Continue reading →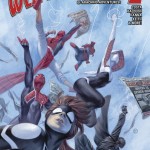 Protecting the Spider-Verse by any means necessary! Today, Marvel is pleased to present your new look at WEB WARRIORS #1 – the new ongoing series from writer Mike Costa (Scarlet Spiders) and artist David Baldeon (Nova)! Continue reading →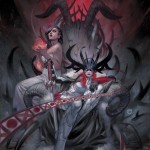 This October, there's a new queen in town. And she's taking over the underworld in ANGELA: QUEEN OF HEL #1 – the brand new ongoing series from Marguerite Bennett, Kim Jacinto and Stephanie Hans! Continue reading →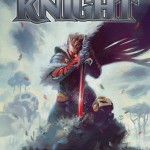 Their legend echoes through history. Ancient warriors and wielders of the legendary Ebony Blade. Champions of their own destiny. But what do you do when it's your destiny…to be damned? Find out this November as the creative team of Frank Tieri (Wolverine) and Luca Pizzari (Red Skull) bring you BLACK KNIGHT #1 – a brand-new ongoing series launching as part of All-New, All-Different Marvel! Continue reading →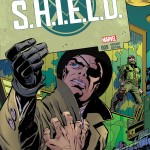 This August, celebrate a half century of Marvel's premier intelligence agency in one colossal issue! Today, Marvel is pleased to present your new look at S.H.I.E.L.D. #9 – the oversized anniversary special! Be there when blockbuster writer Mark Waid and artist Lee Ferguson answer a question 50 years in the making. A question that lies at the heart of the creation of SHIELD – who is the "Man Called D.E.A.T.H."?! This full length story features a never-before-published S.H.I.E.L.D. sequence penciled by Jack Kirby and inked by Jim Steranko! Continue reading →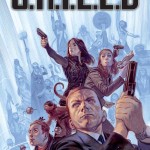 Your Local Comic Shop is Your Place to Be on New Year's Eve!
End the calendar year with a bang this New Year's Eve as high-tech weapons, high-stakes missions and high-octane adventure come to a comic shop near you with S.H.I.E.L.D. #1 – the debut issue of one of the most highly anticipated titles of the year! In addition to being among the first to purchase and read this exciting first issue, fans will also be able to receive special items exclusive to these launch parties. Continue reading →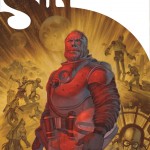 More Sins. More Secrets.
This October, the devastating secrets of the Marvel Universe continue to spill out in the upcoming ORIGINAL SIN ANNUAL #1! Critically acclaimed writer Jason Latour and newcomer Enis Cisic expose the never before told history of Woodrow McCord – the enigmatic world protector who heroically gave his life to protect Earth during Original Sin. Continue reading →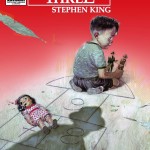 Critics and fans agree, the next chapter in Stephen King's fan-favorite epic is a hit. Today, Marvel is proud to announce that THE DARK TOWER: DRAWING OF THE THREE – THE PRISONER #1 has sold out at the distributor level (though copies may still be available at retail level) and will immediately return to press via a second printing! Continue reading →