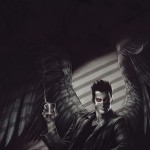 Dark Horse is proud to present an advance preview of CRIMINAL MACABRE: THE THIRD CHILD #1, written by Steve Niles (Breath of Bones, 30 Days of Night), and picking up directly from Criminal Macabre: The Eyes of Frankenstein! Continue reading →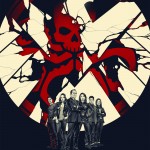 Marvel Television is proud to announce acclaimed artist studio Phantom City Creative as the final recruit for Marvel's Agents of S.H.I.E.L.D.: The Art of Level 7, closing out this exclusive art series that united top artists from around the world, the artwork celebrates the final six episodes of the series' inaugural season (airing Tuesdays, 8|7c on the ABC Television Network).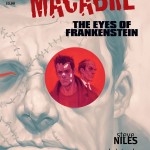 CRIMINAL MACABRE: THE EYES OF FRANKENSTEIN #1
While dealing with ghouls dying all around him and his own mysterious illness, occult detective Cal McDonald encounters the Frankenstein's monster, who needs a new set of eyes. Can a rich entertainer who claims to be the world's foremost authority on the supernatural help the monster regain its sight?