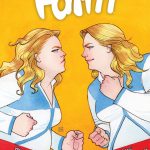 Comics! Cosplay! Crime! This comic book convention isn't what it appears to be…
From all across the world, fans have flocked to California's biggest comics convention…but they never expected to see real-life superheroes duking it out! When fandom's most important event becomes an all-out super-powered melee, can Faith "Zephyr" Herbert and her crossbow-wielding boyfriend, Continue reading →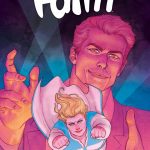 This August, it's a double dose of trouble as Faith "Zephyr" Herbert battles to save her life…and her secret identity!
Valiant is proud to present your first look inside FAITH #2 – the next breathtaking chapter of Faith's first history-making ongoing series from rising star Jody Houser (Mother Panic, Orphan Black) and stratospheric artists Pere Perez (ARCHER & ARMSTRONG) and Marguerite Sauvage (DC Comics Bombshells)! On August 24th, the most talked-about character of 2016 gets a super-powered plot twist of her very own as her first arch-nemesis stands revealed…and you won't believe who's behind the mask! Continue reading →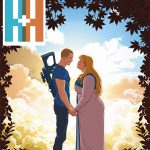 From People Magazine to the Atlantic to the Today Show and beyond, Faith has enchanted the entire globe! And now, the high-flying heroine is charming Valiant's smash-hit ongoing series…by putting Archer in cupid's crosshairs!
Valiant is proud to present your first look inside A&A: THE ADVENTURES OF ARCHER & ARMSTRONG #5 – an ALL-NEW JUMPING-ON POINT guest-starring the breakout character of 2016 by red-hot writer Rafer Roberts (HARBINGER RENEGADES) and Eisner Award-winning artist Mike Norton (Revival)! Continue reading →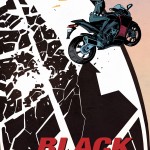 She is the Marvel Universe's most dangerous super-spy. Capable of hunting her targets with lethal precision. But what happens when the hunter…becomes the hunted? This March, the Black Widow becomes…S.H.I.E.L.D.'s MOST WANTED! And it's all happening in BLACK WIDOW #1 – the brand new series from Eisner Award winning Daredevil creative team. Writer Mark Waid, Artist Chris Samnee, Colorist Matt Wilson and Letterer Joe Caramagna re-team for the next explosive chapter in Natasha's life! Continue reading →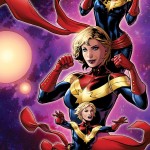 This March, Marvel is celebrating Women's History Month by gathering some of Marvel's most iconic female characters for a very special variant cover theme. Today, Marvel is pleased to announce the first ever Women of Power Variant Covers – brought to you by some of the biggest names in the industry and the superstars of tomorrow. Continue reading →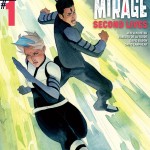 In time, even the dead may die…and, this December, Valiant's premier husband-and-wife paranormal investigation unit is all that stands between the mortal world and an unrelenting force hellbent on the annihilation of all souls…dead and alive! Continue reading →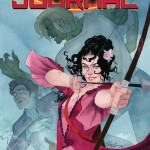 This May, witness the strangest Battleworld has to offer as untold tales of this new, patchwork planet unfold in SECRET WARS JOURNAL #1! Continue reading →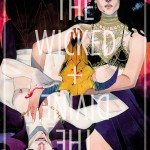 Issue #4 hits stores in September
Kieron Gillen and Jamie McKelvie's THE WICKED + THE DIVINE #4 will feature a variant cover by She-Hulk artist Kevin Wada. This dark and striking interpretation of Baphomet and Badb will be available to order with Diamond Code JUL148049. Continue reading →