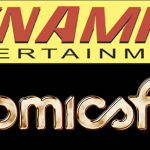 Featuring All-You-Can-Read Comics and Graphic Novels for $9.95 a Month
Dynamite Entertainment officially signs with Comicsfix to bring their expansive and versatile library to the subscription-based digital platform. Comicsfix gives readers access to unlimited quality comic book titles and graphic novels for all ages at a low monthly price. Continue reading →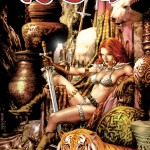 READ AN INTERVIEW WITH THE VARIOUS WRITERS!
Dynamite is proud to show the first look at interior pages for Legends of Red Sonja #1, which is a collaborative effort uniting Simone with a star-studded and prestigious creative team including Marjorie M. Liu, Mercedes Lackey, Kelly Sue DeConnick, Rhianna Pratchett, Leah Moore, Tamora Pierce, Blair Butler, Nancy Collins, Meljean Brook, Nicola Scott, Devin Grayson, and more to be announced.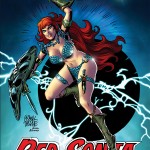 DYNAMITE TO LAUNCH LEGENDS OF RED SONJA PRESTIGE MINISERIES FEATURING TOP FEMALE NOVELISTS AND COMIC BOOK WRITERS
Following on the immense success of the newly launched Red Sonja ongoing series by Gail Simone, Dynamite announced the upcoming Legends of Red Sonja prestige miniseries, an extravaganza celebrating the iconic fantasy heroine's long and storied career.