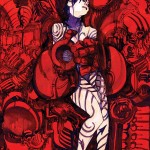 Bestselling writer Rick Remender (TOKYO GHOST, BLACK SCIENCE, DEADLY CLASS) and artist Greg Tocchini (THE LAST DAYS OF AMERICAN CRIME) will launch a new story arc in their ongoing dark aquatic fantasy LOW this January.
Previously in LOW, Stel Caine fought to raise herself from the depths of the sea to set foot on the surface of the Earth, battling all manner of enemies. Continue reading →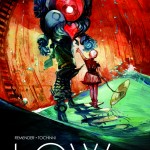 Bestselling Writer Rick Remender Launches The New Series Fans Have Been Dying For!
Preview The Breathtaking Artwork!
Rick Remender (BLACK SCIENCE, DEADLY CLASS) and artist Greg Tocchini (Uncanny X-Force) plunge into an underwater dystopian world in their new, highly anticipated ongoing series LOW. This #1 issue marks the launch of the science fiction series first announced at Image Expo in January and the beginning of a sure-to-be hit for fans of Remender and Tocchini's work. Continue reading →