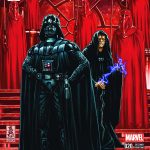 Before Kieron Gillen and Salvador Larroca's epic series reaches its blockbuster conclusion, get caught up on the series everyone is talking about! Today, Marvel is pleased to announce that DARTH VADER #20 – #23 have all sold out at the distributor level and will all immediately head back to press! Continue reading →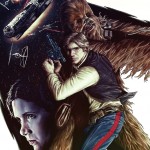 Everyone's favorite scoundrel – now starring in his very own series! Today, Marvel is pleased to announce STAR WARS: HAN SOLO #1 – the newest Star Wars™ limited series coming to a galaxy far, far away and your local comic shops this June! A-list creators Marjorie Liu and Mark Brooks hop in the cockpit of the Millennium Falcon to bring you a swashbuckling tale of high adventure in deep space! Continue reading →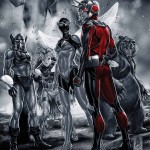 This October, the smallest hero with the biggest heart is back! But is he still a hero? Today, Marvel is pleased to present your first look inside THE ASTONISHING ANT-MAN #1 – the brand-new series from the red-hot creative team of Nick Spencer & Ramon Rosanas! Continue reading →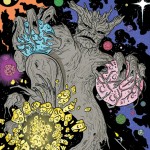 When monsters ruled the Marvel Universe, the wildly imaginative brain and pencil of Jack Kirby brought dozens upon dozens of these creatures to life. Monster comics may be a thing of the past, but Marvel is celebrating their legacy this October with over twenty-five KIRBY MONSTER VARIANTS coming to some of Marvel's biggest new titles!  Featuring some of the industry's most legendary and iconic artists, witness the inimitable imagination of Jack Kirby brought to life by Geof Darrow, Paul Pope, Art Adams, Eric Powell, Simon Bisley, Cliff Chiang and many, many more! Continue reading →

Expression and art form merge between Marvel Comics and the world of hip-hop with a unique line of HIP-HOP Variants covers inspired by some of the most iconic and well received hip-hop and rap albums of all time.
Accompanying each all-new #1 from Marvel Comics coming this fall, fans will get the chance to purchase their own Marvel Comics variant cover featuring their favorite Marvel characters paying homage to some of the most well-known and vocal musical artists over the past couple of years. Continue reading →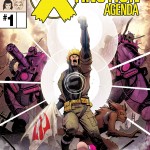 This June, the fight continues against the corrupt, Mutant-exploiting government as a classic X-Men crossover is reborn on Battleworld in X-TINCTION AGENDA #1! Continue reading →
New York, NY—March 25th, 2015— This May, Marvel's best and brightest are stepping out on the town and taking on the "City that Never Sleeps" for a series of special variant covers! Today, Marvel is proud to announce 15 special NYC Variant Covers to some of your favorite Marvel titles!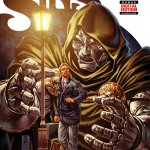 Go Deeper Into The Sins of the Marvel Universe!
No One Is Left Unaffected by the Secrets the Watcher Held!
Marvel is proud to present your first look at ORIGINAL SINS #4 – the next exciting chapter featuring new stories starring fan-favorite characters from the industry's top creators! Continue reading →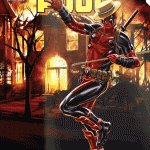 This September, Deadpool's getting in on all the 3D cover hullabaloo – and Marvel is proud to unveil Mark Brooks' stunning 3D (Dashingly Dancing Deadpool) motion cover variant to DEADPOOL #34! Continue reading →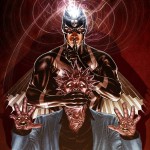 Black Bolt, J. Jonah Jameson & More!
This July, go even deeper into the sins of your favorite characters as the information the Watcher held continues to unravel the fabric of the Marvel Universe! And Marvel is proud to present your first look at ORIGINAL SINS #3 – the next exciting chapter shining a revealing light on the secrets of our most requested characters courtesy of the industry's top creators! Continue reading →