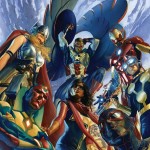 It's time for a new team of Avengers for an All-New, All-Different Marvel Universe. Today, Marvel is pleased to present your first look at ALL-NEW, ALL-DIFFERENT AVENGERS #1 – from all-star writer Mark Waid and blockbuster artists Mahmud Asrar and Adam Kubert! Continue reading →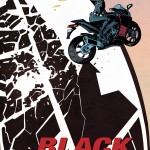 All-New, All-Different Marvel charges forward with the most popular characters in the world brought to life by red-hot creators! Today, Marvel is pleased to announce BLACK WIDOW #1, the new ongoing series from the Eisner Award winning creative team behind Daredevil! Writer Mark Waid, artist Chris Samnee, colorist Matt Wilson and letterer Joe Caramagna re-unite for a new take on the Marvel Universe's greatest super spy! Continue reading →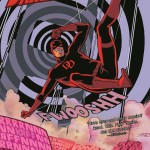 Each year the Harvey Award ceremony honors excellence in the comic industry. Celebrating the contributions of the best and brightest creators, Marvel is pleased to congratulate Mark Waid on winning this year's Harvey Award for Best Writer.
Waid took home the award for his recently concluded run on Daredevil, with collaborators Chris Samnee, Javier Rodriguez, Matt Wilson and Joe Caramagna. Marvel would also like to congratulate all other nominees and winners at the 2015 Harvey Awards. Continue reading →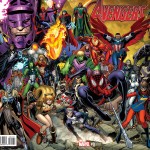 This October, Earth's Mightiest Heroes are reforged, retooled and recharged for the All-New, All-Different Marvel Universe! But first, kickoff the all-new Avengers line of titles with AVENGERS #0 – featuring new stories setting the stage for six new ongoing series! Someone is watching, carefully studying the movements of the Avengers and those in their orbit. But are they friend, or foe?! Continue reading →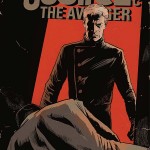 The secret of the Invisible Death is revealed–but not before it claims one of Benson's own teammates in a tragedy that will tear Justice, Inc. asunder! To his horror, the Avenger realizes he may not be New York's only master of disguise! Continue reading →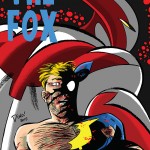 The FOX HUNT reaches its cataclysmic conclusion with the biggest brawl in Dark Circle history!
"Fox Hunt, Part 5": The Fox and She-Fox have invaded Mr. Smile's evil headquarters and are on the attack against the final five deadly villains that stand between them and their son! As parents do battle for the fate of their son, blood, sweat tears and money are on the line—but the freak magnet and his super family are far from finished! This arc may be ending, but the Fox's adventures continue on Continue reading →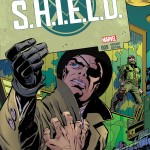 This August, celebrate a half century of Marvel's premier intelligence agency in one colossal issue! Today, Marvel is pleased to present your new look at S.H.I.E.L.D. #9 – the oversized anniversary special! Be there when blockbuster writer Mark Waid and artist Lee Ferguson answer a question 50 years in the making. A question that lies at the heart of the creation of SHIELD – who is the "Man Called D.E.A.T.H."?! This full length story features a never-before-published S.H.I.E.L.D. sequence penciled by Jack Kirby and inked by Jim Steranko! Continue reading →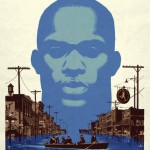 Publisher: Boom
Writer: J.G. Jones and Mark Waid
Artist: J.G. Jones
Release date: OUT NOW
Price: $3.99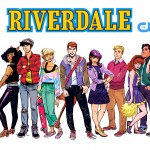 Just announced at Comic-Con International: San Diego 2015, Archie Comics released major details about the upcoming "Riverdale" live-action series.
Originally developed for FOX, "Riverdale"—a dark, twisty, one-hour drama based on the iconic "Archie" comic book characters, including Archie, Betty, and Veronica, as well as Josie and the Pussycats—is now set-up at The CW network, with the key players remaining the same: Warner Brothers is the studio, THE FLASH and ARROW chief Greg Berlanti is producing and Roberto Aguirre-Sacasa, Archie's Chief Creative Officer, is writing the pilot. Continue reading →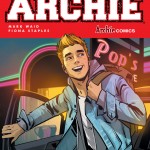 Publisher: Archie Comics
Writer: Mark Waid
Artist: Fiona Staples, Andre Szymanowicz with Jen Vaughan, Jack Morell
Release date: OUT NOW!!!
Price: $3.99