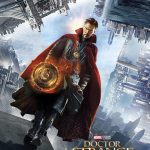 Production Company: Marvel Studios
Director: Scott Derrickson
Writers: Jon Spaihts, Scott Derrickson, C Robert Cargill and Steve Ditko
Actors: Benedict Cumberpatch, Chiwetel Ejiofor, Rachel McAdams, Benedict Wong, Mads Mikkelsen, Tilda Swinton
Release Date: OUT NOW!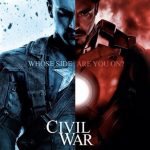 Producer: Marvel Studios
Writers: Christopher Markus, Stephen McFeely
Directors: Anthony and Joe Russo
Featuring: Chris Evans, Sebastian Stan, Robert Downey, Jr. Anthony Mackie, Scarlet Johanson, Don Cheadle, Jeremy Renner, Chadwick Boseman, Paul Bettany, Elizabeth Olsen, Paul Rudd, Emily Van Camp, Tom Holland, William Hurt, Martin Freeman, Daniel Brühl
Release Date: OUT NOW!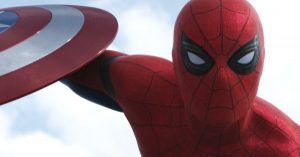 Spider-Man swings into the latest trailer for Marvel Studios' Captain America: Civil War and trades blows with Bucky Barnes, The Winter Soldier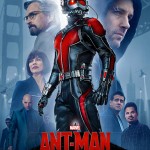 Starring: Paul Rudd, Evangeline Lilly, Corey Stoll, Bobby Cannavale, Michael Pena, Michael Douglas
Production Company: Marvel Studios
Writers: Edgar Wright, Joe Cornish, Adam McKay, Paul Rudd
Director: Peyton Reed
Release date: Out Now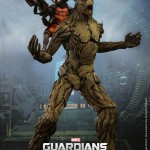 Pick up these movie-accurate collectible figures specially crafted on their likenesses from the upcoming film!
Marvel Studios is expanding the Marvel Cinematic Universe this Summer and bringing fans to the cosmos in the action packed space adventure – Marvel's Guardians of the Galaxy! A group of outlaws, two thugs, an assassin and a maniac will team up to battle evil and save the day! To gear fans up for this film's worldwide release, Hot Toys is excited to present a special 1/6th scale collectible figures set which includes the gun-toting Rocket and his personal houseplant/muscle Groot! Continue reading →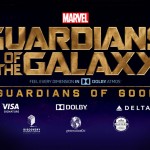 Find out how you can join the Guardians of Good!
Walt Disney Studios Motion Pictures, Marvel Studios, Dolby® Laboratories and Visa Signature are joining forces for a nationwide MARVEL'S "GUARDIANS OF THE GALAXY"—GUARDIANS OF GOOD contest in conjunction with the August 1, 2014 release of Marvel's "Guardians of the Galaxy," starring Chris Pratt, Zoe Saldana, Dave Bautista, Vin Diesel and Bradley Cooper. Continue reading →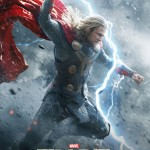 SOME NEW FOOTAGE INCLUDED IN EXTENDED SPOT
Get your first clear look at the film's primary villain – Malekith the Accursed – in the first extended TV spot as publicity for Thor: The Dark World ramps up.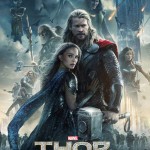 FEAST YOUR EYES ON THE NEW THOR: THE DARK WORLD TEASER!
Here is the official trailer, presented first on YouTube for Geek Week!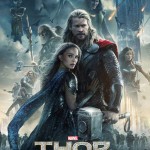 GET A BETTER LOOK AT THOR, JANE FOSTER & THE REST OF OUR HERO'S ALLIES & FOES!
The Odinson's brought plenty of his friends along in the newest poster for Marvel's Thor: The Dark World, as Jane Foster, Malekith, Loki, Odin, the Warriors Three, Sif and Heimdall all join Thor as he prepares to face an army of Dark Elves in his biggest adventure yet!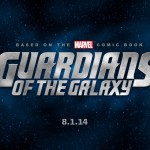 Marvel's 'Guardians of the Galaxy' Has Commenced Prinicipal Photography & Production
Guardians of the Galaxy, the next epic adventure from Marvel Studios has started shooting at the UK's Shepperton Studios.