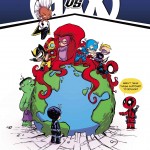 You thought Avengers vs. X-Men was big? Well you ain't seen nothing! This June, superstar writer/artist and 2015 Eisner Award nominee Skottie Young (Rocket Raccoon) brings his inimitable style to Battleworld with GIANT-SIZE LITTLE MARVEL: AVX #1! Continue reading →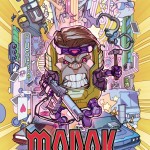 There's a new killer in town, and he's taking the Secret Wars by storm. Evil has a new face. A giant face with no body. Prepare to meet the deadliest hitman on Battleworld in M.O.D.O.K. ASSASSIN #1 – a brand new Secret Wars limited series coming this May! Continue reading →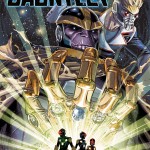 The stones are calling to one another, and the most powerful artifact in the Marvel Universe will be re-assembled in INFINITY GAUNTLET #1! Continue reading →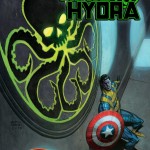 New York, NY—March 25th, 2015— Peace through strength! Honor through obedience! Continuance through conformity! Rick Remender & Roland Boschi bring you the new Hydra – stronger, better, superior. It's coming this July in the pages of HAIL HYDRA #1 – a new Secret Wars series! Hail Hydra! Glorious and immortal Hydra! We shall never be destroyed! Cut off one head – two more shall take its place! Continue reading →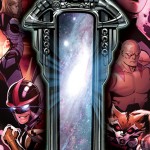 Special Reflective Mirror Bookmark Available in Comic Shops This January!
This February, the heroes of the Marvel Universe take to the stars for an out of this world throwdown the likes of which you've never seen in GUARDIANS OF THE GALAXY & X-MEN: THE BLACK VORTEX, the epic crossover taking place in the pages of Guardians of the Galaxy, All-New X-Men, Legendary Star-Lord, Cyclops, Captain Marvel, Nova and Guardians Team-Up! But before Sam Humphries and Ed McGuinness' GUARDIANS OF THE GALAXY & X-MEN: THE BLACK VORTEX ALPHA #1 hits stores in February, you can get your hands on your very own Black Vortex with this promotional bookmark available only in comic shops! Continue reading →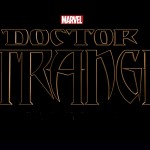 Celebrated actor Benedict Cumberbatch has entered the world of the mystic arts to become the Sorcerer Supreme!
The actor will star in Marvel's Doctor Strange, scheduled to hit theaters November 4, 2016. The film, directed by Scott Derrickson with Jon Spaihts writing the screenplay, will follow the story of neurosurgeon Doctor Stephen Strange who, after a horrific car accident, discovers the hidden world of magic and alternate dimensions. Continue reading →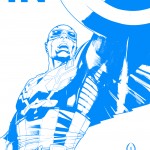 Celebrate the First Ever College Football Playoff With Your Favorite Marvel Comics!
This January, ESPN will host the first ever College Football Playoff – and your favorite Marvel Super Heroes are getting in on the excitement! Continue reading →
Go Nuts!
The Marvel Universe's newest series has everyone going nuts! Marvel is pleased to present your new look at THE UNBEATABLE SQUIRREL GIRL #1, the all-new ongoing series from Eisner Award-winning writer Ryan North (Original Sins, Adventure Time) and rising-star artist Erica Henderson! Continue reading →

Join Marvel Unlimited and Enjoy Over 15,000 Digital Comics as Part of Marvel's "Cyber Week"
Marvel Unlimited is celebrating "cyber week" by inviting Marvel fans to experience over 75 years of Marvel Comics through Marvel Unlimited! For only 75¢ for the first month of a Marvel Unlimited monthly subscription, new subscribers will be able to experience the greatest present of all – access to over 15,000 digital Marvel comics!* Continue reading →