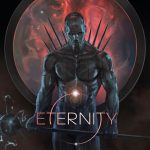 Valiant is proud to present the first look inside ETERNITY #1 (of 4) – the FIRST ISSUE of A VISIONARY NEW SERIES coming from the minds of New York Times best-selling writer Matt Kindt (X-O MANOWAR, Mind MGMT) and blockbuster artist Trevor Hairsine (DIVINITY, X-Men: Deadly Genesis)! On October 25th, a brand-new expedition into the unknown awaits… Beyond time… Beyond space… And beyond reality itself! At the farthest edge of all that is… Eternity awaits! Continue reading →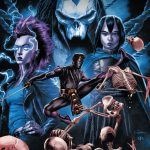 Valiant is proud to present your first lettered look inside RAPTURE #1 (of 4) – the FIRST ISSUE of Valiant's astonishing standalone event from New York Times best-selling writer Matt Kindt (X-O Manowar, Dept. H) and explosive artist CAFU (Rai)! On May 24th – the next "X-O Manowar Wednesday" in comics shops everywhere – Continue reading →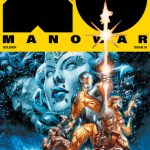 Publisher: Valiant Premium
Writer: Matt Kindt
Artist: Tomas Giorello
Release Date: OUT NOW!
Price: $3.99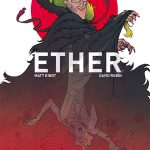 Publisher: Dark Horse Comics
Writer: Matt Kindt
Artist: David Rubin
Colourist: Dave Rubin
Release Date: OUT NOW!
Price: $3.99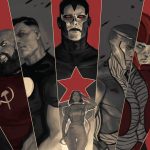 Publisher: Valiant
Writer: Matt Kindt
Artist: Trevor Hairsine
Colourist: David Baron
Release Date: OUT NOW!
Price: $3.99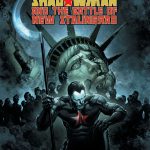 Valiant is proud to present your first look inside DIVINITY III: SHADOWMAN AND THE BATTLE OF NEW STALINGRAD #1 – the next essential standalone special torn from the pages of Valiant's hit comics event! On February 8th, join rising star Scott Bryan Wilson (Batman Annual) and blockbuster artist Robert Gill (Wrath of the Eternal Warrior) as they lead the unshakable Shadowman to the front line of America's last stand against the global Soviet Union! Continue reading →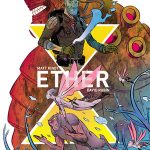 Publisher: Dark Horse Comics
Writer: Matt Kindt
Artist: David Rubin
Cover Artist: David Rubin
Release Date: OUT NOW!
Price: $3.99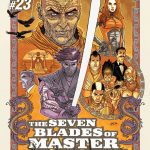 The most daring Ninjak epic of all time is about to begin as Master Darque goes head to head with Valiant's most feared super-spy!!
As revealed today at Newsarama, Valiant is proud to announce "THE SEVEN BLADES OF MASTER DARQUE," beginning in January's NINJAK #23 – the FIRST ISSUE of a blistering ALL-NEW ARC and ALL-NEW JUMPING-ON POINT for MI-6's deadliest covert operative! Continue reading →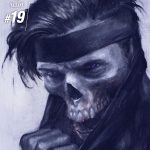 Publisher: Valiant Comics
Writer: Matt Kindt
Artist: Khari Evans
Colourist: Ulises Aeeeola
Release Date: OUT NOW!
Price: $3.99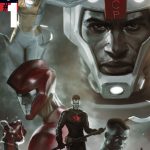 In 2015, Earth prepared to meet a new god…a lost Communist cosmonaut known only as DIVINITY.
In 2016, the nations of the world bent before DIVINITY II.
This December, a new world order takes control as DIVINITY III: STALINVERSE rewrites the fabric of reality itself!