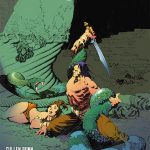 Publisher: Dark Horse
Writer: Cullen Bunn
Artist: Sergio Davilla
Colourist: Michael Atiyeh
Release Date: OUT NOW!
Price: $3.99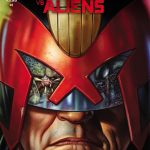 Predator vs. Judge Dredd vs. Aliens #1
"Exactly as awesome as it sounds." —ComicsAlliance
The ultimate science-fiction crossover pits the legendary lawman Judge Dredd against the universe's supreme hunters, the Predators, as they both try to survive an onslaught by the galaxy's ultimate killing machines, the Aliens! Continue reading →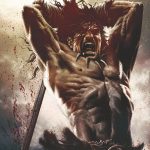 Conan the Slayer #1
Cullen Bunn writes Conan!
Alone, battle weary, and with nothing but his sword, Conan of Cimmeria faces his inevitable death in the arid wastes . . . but instead stumbles into a camp of Kozaki raiders. With a knife at his throat and a band of Turanian hunters at his back, will the half-dead barbarian find a new ally in the Kozaki chief? Continue reading →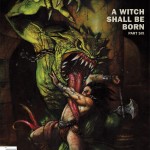 Conan the Avenger #25
The senses-shattering conclusion to Fred Van Lente's epic Conan run!
In an act of vindictive desperation, the imposter queen Salome intends to sacrifice her twin sister Taramis—the rightful queen—to the demon Thaug, and then unleash the vile beast on the populace. Can Conan save Taramis and her kingdom before it's too late? Continue reading →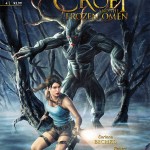 Lara Croft and the Frozen Omen #4
The identity of Lara and Carter's dangerous new enemy—Mr. Green—is revealed. The two adventurers use every weapon in their arsenal to stop a cult led by a madman who wants to remake the world . . . by destroying it!
* Comic book superstar Corinna Bechko writes Lara Croft's newest adventure! Continue reading →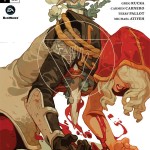 Greg Rucka writes Dragon Age!
Greg Rucka begins an all-new story set in the immersive dark-fantasy world of Dragon Age!
Tessa and Marius are mercenary partners, eliminating those who use blood magic to hurt others, but when a powerful patron employs them, they realize this next job may be their last . . . Continue reading →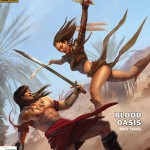 Janissa the Widowmaker—one of the deadliest warriors Conan has ever met—returns and makes Conan fight for his life! Conan is a prisoner of Janissa's all-female army, but the true threat may not be their leader, but lurking amid their ranks! Continue reading →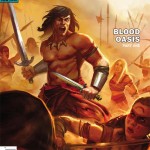 Publisher: Dark Horse Comics
Writer: Fred Van Lente
Artist: Brian Ching
Colourist: Michael Atiyeh
Release date: 29 July 2015
Price: $3.50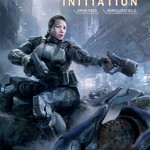 A NEW ERA OF HALO COMICS IS HERE!
Halo® – one of the largest video game franchises – has come to Dark Horse!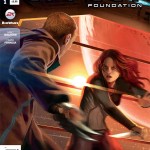 MASS EFFECT: FOUNDATION #1
Mass Effect 2 and 3 lead writer Mac Walters kicks off a new ongoing series, set in the vibrant, engaging world of BioWare's blockbuster science fiction epic!