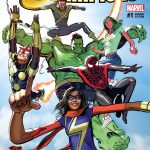 Ms. Marvel, Viv Vision, Cyclops, Miles Morales, Nova and the Totally Awesome Hulk are exploding onto the scene this October as Marvel's newest teen team supreme. And they're coming at you in the highly anticipated new series CHAMPIONS #1 – from Eisner Award winning writer Mark Waid and Eisner Award nominated artist Humberto Ramos! Continue reading →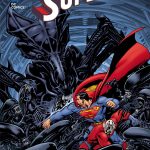 The Dark Horse Comics/DC: Superman TPB
Superman vs. Aliens!
In the first ever collection of the DC/Dark Horse Superman crossover stories, the Man of Steel faces the universe's deadliest foe, but is he truly strong enough to defeat the xenomorph? Follow the Last Son of Krypton through the world of Madman and explore the jungles of East Africa with him alongside Tarzan, son of the jungle. Continue reading →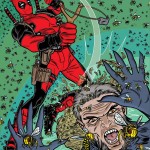 This March, the Merc With a Mouth takes on the Uncanny X-Men's hairy, clawed, feral mutant! No, the other one. Today, Marvel is pleased to present your first look at DEADPOOL #8 – the first chapter of "Deadpool vs. Sabretooth"! Continue reading →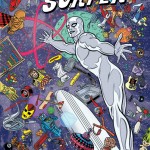 Anywhere and Everywhere! This January, the sentinel of the starry space ways returns from the edge of the universe for the start of a thrilling new adventure in SILVER SURFER #1! Continue reading →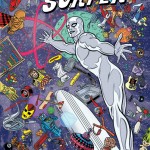 Hang ten and catch a cosmic wave, because the fan-favorite series is returning! That's right – Norrin Radd, Dawn Greenwood and Toomie will all return for a brand new ongoing series beginning in SILVER SURFER #1 this January! Fan-favorite duo Dan Slott & Mike Allred are back to chronicle the power cosmic fueled adventures of this trio as they embark on a new journey right in Dawn's backyard! Continue reading →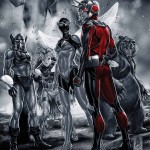 This October, the smallest hero with the biggest heart is back! But is he still a hero? Today, Marvel is pleased to present your first look inside THE ASTONISHING ANT-MAN #1 – the brand-new series from the red-hot creative team of Nick Spencer & Ramon Rosanas! Continue reading →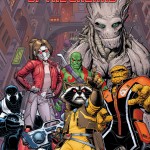 This October, blast off into the stratosphere as the recharged group of galactic guardians explode into the All-New, All-Different Marvel Universe in GUARDIANS OF THE GALAXY #1! Coming to you from legendary comic writer Brian Michael Bendis (Invincible Iron Man) and rising star artist Valerio Schiti (New Avengers) comes a team unlike any you've seen before! Continue reading →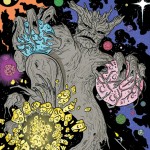 When monsters ruled the Marvel Universe, the wildly imaginative brain and pencil of Jack Kirby brought dozens upon dozens of these creatures to life. Monster comics may be a thing of the past, but Marvel is celebrating their legacy this October with over twenty-five KIRBY MONSTER VARIANTS coming to some of Marvel's biggest new titles!  Featuring some of the industry's most legendary and iconic artists, witness the inimitable imagination of Jack Kirby brought to life by Geof Darrow, Paul Pope, Art Adams, Eric Powell, Simon Bisley, Cliff Chiang and many, many more! Continue reading →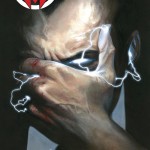 Presenting Your New Look at This Star-Studded Issue!
New Year's Eve is about to get even more miraculous as four of the biggest names in comic book history bring you new Miracleman stories for a new generation. Marvel is pleased to present your new look at ALL-NEW MIRACLEMAN ANNUAL #1, uniting celebrated comic creators Grant Morrison, Joe Quesada, Peter Milligan and Mike Allred for one, star-studded issue that should not be missed! Continue reading →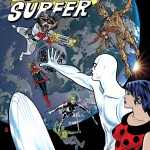 WHO SAYS YOU CAN'T GO HOME?
This July, the smash hit series of All-New Marvel NOW! continues in SILVER SURFER #4 – from the chart-topping creative team of Dan Slott and Mike Allred! Continue reading →