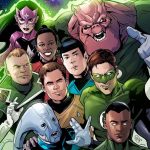 IDW Publishing and DC Entertainment will continue their successful editorial mash-ups and bring fans two new comic book crossovers based on some of their most popular properties, including a sequel to the smash-hit co-publishing venture Star Trek/Green Lantern and an all new crossover with animation-inspired versions of Batman and Nickelodeon's Teenage Mutant Ninja Turtles. Continue reading →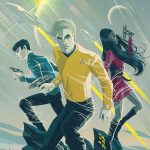 New Ongoing Comic Series, "Boldly Go," Reflects The Post "Beyond" World of Star Trek
The 50th anniversary of STAR TREK is upon us and to further celebrate, IDW Publishing, under license by CBS Consumer Products, will introduce a new Star Trek series in October.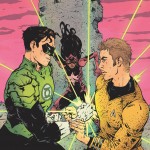 Publishers: DC and IDW
Writer: Mike Johnson
Artist: Angel Hernandez
Colourist: Alejandro Sanchez
Release date: OUT NOW!
Price: $3.99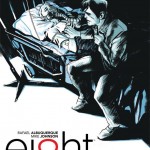 Publisher: Dark Horse Comics
Writer: Rafael Albuquerque, Mike Johnson
Artist: Rafael Albuquerque
Colourist: Rafael Albuquerque
Release date: May 13, 2015
Price: $3.50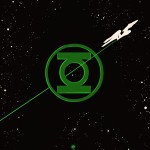 IDW Publishing, CBS Consumer Products and DC Entertainment have announced that they will boldly go where no one has gone before…in brightest day, in blackest night. Two iconic franchises will meet this summer in a legendary crossover event with the release of a six-part comic book miniseries, STAR TREK/GREEN LANTERN: THE SPECTRUM WAR. Both Star Trek and Green Lantern are known for their strong cast of interstellar characters and when they come together for the first time this July, fans new and old are sure to experience a galaxy-sized thrill.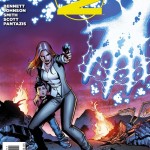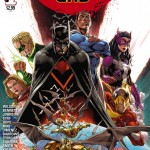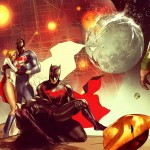 In February, DC Entertainment Co-Publisher Dan DiDio told Newsarama, "We are going to have another weekly series kicking off in October that will be set in the current DCU timeline that will have direct implications on what's happening with the five years later storyline. And you'll see a level of connectivity that I think will help really bring into focus where we see the future of the DCU heading."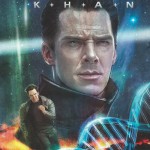 A NEW MINISERIES AND MORE SPIN OUT OF THE BLOCKBUSTER HIT, 'STAR TREK INTO DARKNESS'!
This October, STAR TREK: KHAN will show intrepid readers just how the master villain of Star Trek Into Darkness became the intergalactic menace seen in the blockbuster film. Over six thrilling issues, Khan's secrets will be unlocked and the origin of evil will finally be uncovered.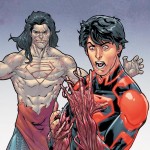 This fall, there will be an electrifying crossover occurring in SUPERMAN, SUPERBOY and SUPERGIRL. Spanning across all the series' #14 issues, H'el on Earth will put these super-beings into battle with the maniacal alien, H'el.