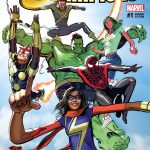 Ms. Marvel, Viv Vision, Cyclops, Miles Morales, Nova and the Totally Awesome Hulk are exploding onto the scene this October as Marvel's newest teen team supreme. And they're coming at you in the highly anticipated new series CHAMPIONS #1 – from Eisner Award winning writer Mark Waid and Eisner Award nominated artist Humberto Ramos! Continue reading →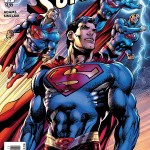 Publisher: DC
Writers: Neal Adams, Tony Bedard
Artist: Neal Adams
Colourist: Alex Sinclair
Editor: Andrew Marino
Release Date: OUT NOW!
Price: $3.99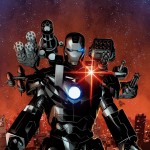 Strap in, suit up and hold on, because the second arc of the flagship Marvel title starts here! Today, Marvel is please to present your first look inside INVINCIBLE IRON MAN #6 – the explosive first chapter of "The War Machines"! Continue reading →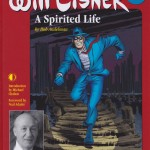 Publisher: TwoMorrows
Writer: Bob Andelman
Introduction: Michael Chabon
Foreword: Neal Adams
Release date: OUT NOW!
Price: $39.95 (Hardback)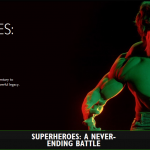 Studio: Ghost Light Films
Writer: Michael Kantor and Laurence Maslon
Director: Michael Kantor
Executive Producers: Patty and Jay Baker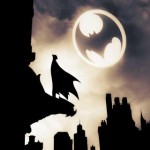 Issue #27 Marks 75-Year Milestone
Batman is one of the most iconic superheroes of all time. He made his landmark first appearance in DETECTIVE COMICS #27 in 1939. Continue reading →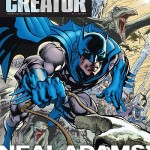 ALSO INCLUDES INTERVIEWS WITH SEAN HOWE, MARK WAID AND JOSHUA DYSART, PLUS MUCH MORE!
This week, TwoMorrows Publishing's COMIC BOOK CREATOR #3 goes on sale, offering comics legend NEAL ADAMS a forum to vigorously respond to critics of his recent Batman: Odyssey series from DC Comics. The issue is available for immediate shipping from TwoMorrows' website (www.twomorrows.com), and will be on sale at retailers worldwide on July 27. Continue reading →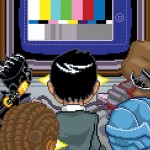 PLUS VIEW 8-BIT VARIANT COVER & 4-page Preview!
Valiant is proud to debut the official video trailer for UNITY #1 – Valiant's first fully returnable comic book event from the all-star creative team of New York Times best-selling writer Matt Kindt, superstar artist Doug Braithwaite, and acclaimed colorist Brian Reber!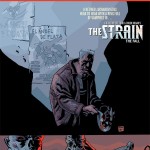 DARK HORSE PRESENTS #28
Read a new tale, written and illustrated by David Lapham, featuring luchador revenge on fearsome vampires in the world of Guillermo del Toro and Chuck Hogan's The Strain: The Fall! Neal Adams's Blood returns in part one of a massive two-part finale! And read an original tale from the world of the upcoming OGN Sabertooth Swordsman!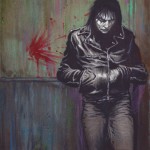 SHOWMASTERS OFFERS LIMITED EDITION PRINTS AT ITS GLASGOW AND CARDIFF EVENTS
Art by James O'Barr, Arthur Suydam and Dave Taylor are the latest additions to the line of limited editions prints that Showmasters launched at July's London Film and Comic Con.