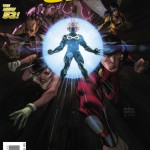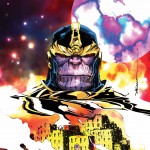 Sins of the Father Revealed!
In the aftermath of the universe shaking INFINITY event, Thane, Son of Thanos will rise. But will he be hero, or villain? Marvel is proud to bring you a first look at THANOS: A GOD UP THERE LISTENING #1, representing the hit Infinite Comics series in print for the first time. Shipping weekly in October, fan-favorite writer Rob Williams along with artists Paco Diaz, Iban Coello and Neil Edwards explore Thane's tragic journey following the events of INFINITY. Continue reading →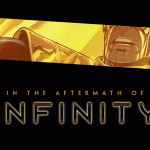 New Marvel Infinite Comic Expands on the Blockbuster INFINITY Event!
In the aftermath of the universe shaking INFINITY event, Thane, Son of Thanos will rise. But will it be as a hero, or a villain? Marvel is pleased to announce THANOS: A GOD UP THERE LISTENING, an all-new 6-part Marvel Infinite Comic series launching TODAY, Tuesday 07/01! Continue reading →