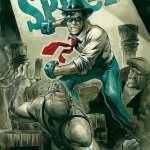 Dynamite Entertainment is proud to announce the full creative team for their upcoming July 2015 launch of Will Eisner's The Spirit. Each chapter of the initial twelve-issue story arc will feature Matt Wagner as writer, interior artist Dan Schkade, and colorist Brennan Wagner. The ongoing monthly cover artist will be Eric Powell, while the July debut #1 issue will be offered with variant cover artwork by writer Matt Wagner himself, as well as Alex Ross (Kingdom Come) and John Cassaday (Star Wars). Continue reading →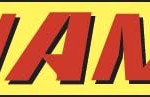 Dynamite Entertainment is proud to announce that Swords of Sorrow, the epic crossover of female characters conceived of by fan-favorite and bestselling writer Gail Simone, will continue to expand its reach in June and July with new tie-in comic book projects, each helmed by a female writer. In June, Dynamite will debut Swords of Sorrow: Dejah Thoris & Irene Adler, a three-issue miniseries by Leah Moore, as well as the Swords of Sorrow: Black Sparrow & Lady Zorro Special by Erica Schultz. One month later, the three-part Swords of Sorrow: Red Sonja / Jungle Girl miniseries will release its first issue, written by Marguerite Bennett. The tie-in storylines, created to explore ideas introduced in Simone's core series, will run concurrently throughout the summer with Swords of Sorrow and additional announced tie-in titles. Continue reading →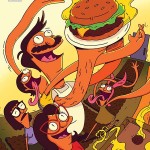 The Grand Finale of Dynamite's 10th Anniversary Celebration with over 140 Comics in Humble's Final Comics Bundle of 2014
Humble Bundle is excited to once again be teaming with Dynamite Entertainment after enjoying an incredibly successful partnership this past summer. Continue reading →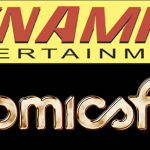 Featuring All-You-Can-Read Comics and Graphic Novels for $9.95 a Month
Dynamite Entertainment officially signs with Comicsfix to bring their expansive and versatile library to the subscription-based digital platform. Comicsfix gives readers access to unlimited quality comic book titles and graphic novels for all ages at a low monthly price. Continue reading →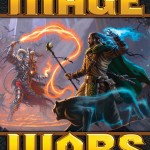 LAUNCHING WITH MAGE WARS: NATURE OF THE BEAST PROSE NOVEL IN JANUARY
Dynamite Entertainment is proud to announce a new licensing agreement with Arcane Wonders for multiple product categories based on Mage Wars, the bestselling and critically acclaimed tabletop fantasy game. Continue reading →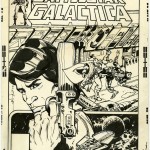 WITH JOSE GONZALEZ'S VAMPIRELLA, WALTER SIMONSON'S BATTLESTAR GALACTICA, AND EDGAR RICE BURROUGHS' JOHN CARTER: WARLORD OF MARS – THE MARVEL YEARS
Dynamite Entertainment proudly announces the expansion of their Dynamite Art Edition line to include three new high-end collections that meticulously reproduce the actual storyboard and cover artwork from classic 1970s comic books. Continue reading →

PLANS TO BRING BRITISH ICON JAMES BOND 007 TO COMIC BOOKS, GRAPHIC NOVELS, AND DIGITAL COMICS IN 2015
Dynamite Entertainment, a leading publisher of English language comic books and graphic novels, is proud to announce their partnership with Ian Fleming Publications Ltd. (IFPL), the company that owns and administers the literary copyright of Ian Fleming's published works, including his fourteen James Bond books. Continue reading →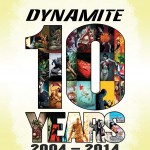 Priced in Honor of the Year Dynamite's Parent Company was founded!
Dynamite Entertainment continues to expand its digital presence with its latest Digital Comic bundle, offering 50 of its biggest comic books for a special anniversary price of $19.93 to celebrate the founding year of its parent company, Dynamic Forces. Continue reading →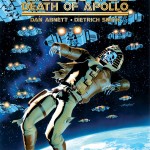 MARKS A MILESTONE IN OFFICIAL SERIES CONTINUITY!
Dynamite Entertainment is proud to reveal one of the biggest secrets of the Battlestar Galactica mythos in the upcoming miniseries event, Battlestar Galactica: The Death of Apollo. Scheduled for release this December, The Death of Apollo reunites the creative team of fan-favorite comic book writer Dan Abnett (one of the architects of the Guardians of the Galaxy phenomenon) and talented artist Dietrich Smith in a heartwrenching chronicle of the iconic Viper pilot's last days — an event hinted at during official TV series continuity but never before revealed. Continue reading →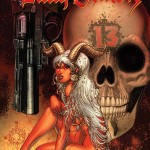 HER FIRST APPEARANCE IN FIFTEEN YEARS!
Dynamite Entertainment is proud to re-introduce comic book fans to Lady Demon, the vivacious and vicious hellraiser who served as a cornerstone of the Chaos! Comics horror universe. Continue reading →