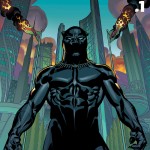 A new era dawns for Wakanda and its ruler, T'Challa! Marvel is proud to offer your new look at BLACK PANTHER #1 written by national correspondent for The Atlantic, MacArthur Genius, and National Book Award winner Ta-Nehisi Coates (Between the World and Me) and illustrated by living legend Brian Stelfreeze, BLACK PANTHER "A Nation Under Our Feet" is a story about dramatic upheaval in Wakanda and the Black Panther's struggle to do right by his people as their ruler. Continue reading →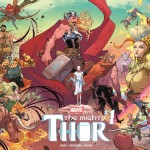 This November, the lightning returns. Today, Marvel is pleased to present your new look at THE MIGHTY THOR #1 – the new ongoing series from blockbuster creators Jason Aaron and Russell Dauterman! Continue reading →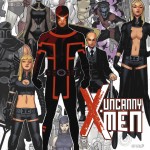 This November, cap off this era of Marvel's mutants with an epic bang. Today, Marvel is pleased to present your new look at UNCANNY X-MEN #600 – the finale of Brian Michael Bendis' epic X-Men saga. Brought to life by A-list creators – Uncanny X-Men #600 features 38 pages of new content from Stuart Immonen, Chris Bachalo, Sara Pichelli, David Marquez, Mahmud Asrar, Kris Anka and Frazer Irving – mutant history will be made! What will become of Scott Summers' mutant revolution? What will become of the Jean Grey School and the New Xavier School? Find out as in this explosive final chapter! Be there as UNCANNY X-MEN #600 hits comic shops and digital devices this November! Continue reading →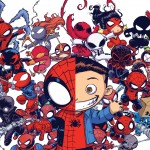 This November, every Spider-Man ever across space and time unite for the epic Spider-Verse event. But first, Marvel is proud to officially unveil the interlocking Spider-Verse variants by Eisner-award winning storyteller Skottie Young! Continue reading →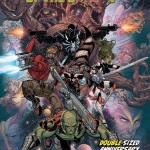 Recently announced this past weekend at C2E2 in Chicago, Marvel is proud to officially unveil the members of the All-New Young Guns, the next generation of Marvel artists and superstars in the making! These six artists are on the precipice of setting the comic industry ablaze with their bombastic art and blockbuster comics!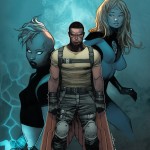 Who Withstood the Cataclysm?
This month, the Ultimate Universe attempts to rebuild from total devastation at the hands of Galactus. But with every ending there comes a new beginning – and the next stage of the Ultimate Universe starts here! And Marvel is pleased to present your first look at SURVIVE #1 from the blockbuster creative team of Brian Michael Bendis and Joe Quinones! Continue reading →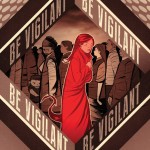 "10/10" – Newsarama.com
It's the issue everyone talking about – INHUMANITY #1 – and  Marvel is proud to announce that INHUMANITY #1 has sold out at the distributor level (though copies may be available at retail level) and will immediately be going back to press! Continue reading →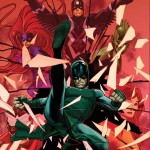 It All Starts Here!
This December, witness as the Marvel Universe plunges headlong into Inhumanity – and today, Marvel is proud to present your first ever look at INHUMANITY #1! Continue reading →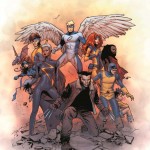 DID YOUR FAVOURITE MAKE THE CUT?
In 1963, Uncanny X-Men #1 gave the world their first look into the new world of Marvel's Merry Mutants. Now 50 years later, after countless sagas, numerous incarnations, and even multiple realities – the X-Men stand as a pop culture phenomenon! Continue reading →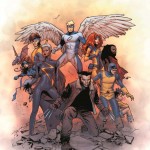 Your First Look at X-MEN: GOLD #1!
This November, celebrate the milestone anniversary of the Children of the Atom as the X-Men turn 50 years old! Marvel is proud to present your first look at X-Men: Gold #1, featuring all-new stories by legendary creators from the 50 years of rich X-Men history!