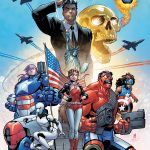 The security of the Marvel Universe is fractured. The world's first line of defense, S.H.I.E.L.D., can no longer be trusted. The United States no longer has a super-spy agency with its best interests at heart – until now. Prepare for the U.S.Avengers!
Billionaire playboy, Roberto Da Costa, has formed an all-new A.I.M. – American Intelligence Mechanics! Endorsed by the government and positioned to replace S.H.I.E.L.D., A.I.M. is here to protect the United States from the most outlandish threats imaginable. Their mission: save the world and have fun doing it! Continue reading →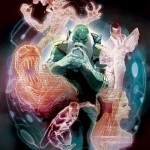 After Secret Wars, it's an All-New, All-Different Marvel Universe! This October, don't miss your one-stop entry point into the changes, mysteries and shocking status quos that have developed in the eight months that have passed in the Marvel Universe. Today Marvel is pleased to present your first look inside ALL-NEW, ALL-DIFFERENT MARVEL POINT ONE #1! Featuring new stories of DAREDEVIL, CARNAGE, ALL-NEW INHUMANS, ROCKET RACCOON & GROOT, AGENTS OF S.H.I.E.L.D. and CONTEST OF CHAMPIONS – this exciting launch issue is your first window into a new Marvel Universe! Featuring all-star talent from across the comic industry, fans won't want to miss the kickoff to six new Marvel titles in ALL-NEW, ALL-DIFFERENT MARVEL POINT ONE #1 – on sale in October! Continue reading →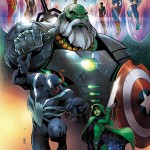 The Secret Wars may be over, but the battle is just beginning! Today, Marvel is pleased to present your first look at CONTEST OF CHAMPIONS #1 – the brand-new in-continuity ongoing series inspired by the hit mobile game! Written by Al Ewing with art by Paco Medina Continue reading →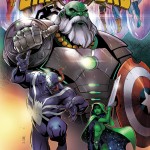 After the end of Secret Wars and the rebirth of the Marvel Universe, the Battlerealm is created: a broken section of space-time that's filled with the shattered remnants of Battleworld. Here, a grand game is played in a cosmic arena where heroes must fight for their very survival and existence. This fall, no one in the Marvel Universe is safe! This is the CONTEST OF CHAMPIONS! Continue reading →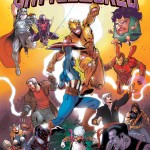 The battles in Secret Wars are so big, we had to launch an entirely new title just to contain them! Today, Marvel is pleased to present your new look inside SECRET WARS: BATTLEWORLD #1 – a new 4-issue Secret Wars limited series of wall-to-wall action across the surface of Battleworld!  Bursting with epic action, each issue of SECRET WARS: BATTLEWORLD features two all-new high-octane stories ripped from the pages of the biggest event of the year! Continue reading →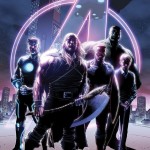 Time Runs Out!
This September, it all comes crashing down as Earth's Mightest Heroes face judgment day – and today, Marvel is proud to present your first look at the oversized AVENGERS #35! Continue reading →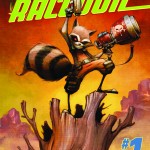 Everyone is talking about Rocket Raccoon #1 and The Legendary Star-Lord #1! Not only have both highly anticipated series hit comic shops already, but Marvel is proud to announce that less than 24 hours after launch both first issues have sold out at the distributor level! Though both titles may still be available at retail level, both first issues will immediately head back for second printings! Continue reading →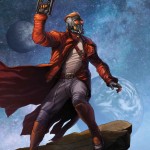 Get Ready For An Intergalactic Adventure!
This July, Peter Quill flies solo for the very first time in THE LEGENDARY STAR-LORD #1 – the bombastic new series from fan-favorite writer Sam Humphries and rising star artist Paco Medina! Continue reading →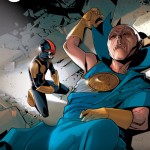 This June, Original Sin rocks the life of Sam Alexander as the young hero faces a mystery in NOVA #18 – from the fan-favorite creative team of Gerry Duggan and David Baldeon! The death of the Watcher has left a hole in young Nova's life, but even as he grieves for the loss of his friend, there is hope for the future. Before his death, Uatu left Sam with hope that his long-lost Father, former Black Nova Jesse Alexander, is still alive. Only there is more to the story…and it lies in the secret history of the Black Novas. What was the purpose of this clandestine sect of the Nova Corps? The secrets they kept will propel Nova to the end of the cosmos in search of answers! Was Nova's father a murderer? The secret history of the Black Novas begins to unravel this June in NOVA #18 – a tie-in to Original Sin!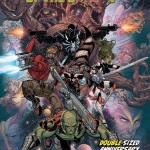 Recently announced this past weekend at C2E2 in Chicago, Marvel is proud to officially unveil the members of the All-New Young Guns, the next generation of Marvel artists and superstars in the making! These six artists are on the precipice of setting the comic industry ablaze with their bombastic art and blockbuster comics!