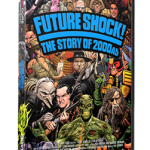 Studio: Metrodome
Director: Paul Goodwin
Producers: Sean Hogan, Helen Mullane
Featuring: Karl Urban (Dredd), Neil Gaiman (The Sandman), Paul Gravett (Comic Book Historian), Pat Mills (ABC Warriors, Slaine), Carlos Ezquerra (Judge Dredd), Matt Smith (2000 AD Editor) and Dave Gibbons (The Watchmen).
Extras include:
94 PAGE PDF 2000AD
ORIGINS E-COMIC 10 First Episodes from some of 2000 AD's Greatest Characters! Including: Judge Dredd, Rogue Trooper, Slaine, Nemesis The Warlock, Strontium Dog, Halo Jones, Nikolai Dante, A.B.C Warriors, Kingdom, Shakara.
Running Time: 106 Minutes
Release Date: OUT NOW!
Price: £7.99/ £3.49 Amazon Instant Video. Also available VOD: iTunes, Google, PlayStation Store, XBox Video and Sky Store.
http://futureshock2000ad.com/index.html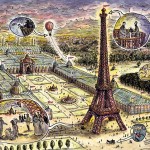 Following on from two highly successful  How To Create a Graphic Novel masterclasses, SelfMadeHero teams up again with Guardian Masterclasses to offer a third opportunity to discover how to craft a graphic novel, which combines an introduction to the history of the art-form along with practical advice on scripting a project, finding the right collaborator and getting your work published. Continue reading →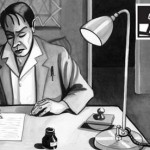 HOW TO WRITE A GRAPHIC NOVEL
Saturday 7th September 2013
With the growing popularity and diversity of subject-matter, have you ever wanted to try your hand at writing a graphic novel script?