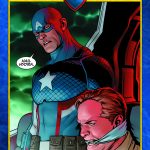 The dominoes of Hydra's master plan are about to be set into motion. Before the explosive debut of Marvel's upcoming epic Secret Empire, now is your chance to get caught up on everything you need to know! Today, Marvel is pleased to announce the SECRET EMPIRE PRELUDE TPB – a new collected edition available this April! Full of edge-of-your-seat thrills, The Secret Empire Prelude TPB is specially designed to get fans everywhere caught up just in time for Secret Empire! Continue reading →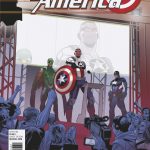 Steve Rogers has returned. Then why won't Sam Wilson give up the shield? Today, Marvel is pleased to present your first look inside CAPTAIN AMERICA: SAM WILSON #14, the first chapter in the new story arc "Take Back the Shield"! Sam Wilson stands at the crossroads of a divided nation. When the terrorist organization Ultimatum and their leader the Flag-Smasher begin to wreak havoc, Continue reading →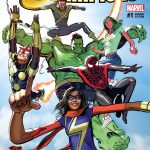 Ms. Marvel, Viv Vision, Cyclops, Miles Morales, Nova and the Totally Awesome Hulk are exploding onto the scene this October as Marvel's newest teen team supreme. And they're coming at you in the highly anticipated new series CHAMPIONS #1 – from Eisner Award winning writer Mark Waid and Eisner Award nominated artist Humberto Ramos! Continue reading →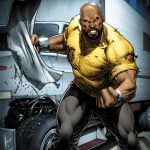 Marvel's street level heroes are stepping out on the town for a series of special variant covers! Marvel is pleased to announce 20 special Defenders Variants, coming to some of your favorite Marvel titles this September! Continue reading →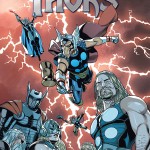 This June, prepare to meet Battleworld's steadfast police force, the Thors! Gods of Thunder, doling out justice with a crash of thunder and a crack of lightning. Today, Marvel is pleased to present your first look at THORS #1 Continue reading →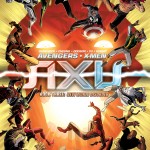 Who Lives? Who Dies? Who Remains Inverted?
This December, the Earth-shattering finale to the biggest comic event of the year explodes into comic shops as heroes, villains and more collide in AVENGERS & X-MEN: AXIS #9 – the epic conclusion! Blockbuster writer Rick Remender along with artists Jim Cheung, Terry Dodson and Leinil Yu bring heroes and villains to the brink for the finale of Act III: New World Disorder – and not everyone will make it back! Continue reading →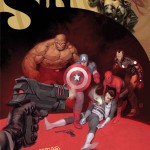 GET YOUR FIRST LOOK HERE!
This July, the lingering question will be answered in ORIGINAL SIN #6 – who shot the Watcher? From the very beginning, fans have waited, wondered and speculated who was responsible for Uatu's untimely death. Now, Jason Aaron and Mike Deodato peel back the curtain on the person pulling the strings as Original Sin races toward it's heart-stopping conclusion. Continue reading →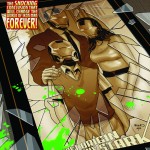 "The Secret Origin of Tony Stark" Reaches Its Shocking Conclusion
Tony Stark. Billionaire, Genius, Iron Man. Every family has secrets, even the world famous Starks. And those secrets finally come to light in the twists and turns of Iron Man #17 – On Sale Now! Continue reading →