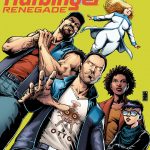 Anyone you know could become a psionically powered "harbinger" with the potential to reshape the course of human history. Your neighbor. Your boss. Your best friend. Your kids.
Six months ago, a secret team of renegade whistleblowers leaked the existence of these extraordinarily dangerous individuals to a stunned world. Today, all across the country, crude, DIY psiot activation attempts have left hundreds brain damaged…or worse. The emergence of a new psiot in a community often leads to riots and mass violence. Gun sales are through the roof. Continue reading →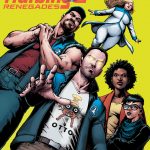 Valiant is proud to announce that HARBINGER RENEGADES #1 – the FIRST ISSUE of the all-new ongoing series from multiple Harvey Award nominee Rafer Roberts (Plastic Farm) and superstar artist Darick Robertson (The Boys, Transmetropolitan) – is expanding to a massive 40 pages to accommodate integral new contributions and bonus content from an all-star cast of special guests… All for the standard $3.99 cover price! Continue reading →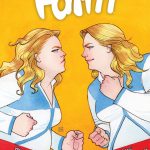 Comics! Cosplay! Crime! This comic book convention isn't what it appears to be…
From all across the world, fans have flocked to California's biggest comics convention…but they never expected to see real-life superheroes duking it out! When fandom's most important event becomes an all-out super-powered melee, can Faith "Zephyr" Herbert and her crossbow-wielding boyfriend, Continue reading →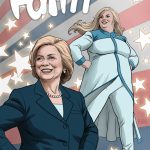 In advance of San Diego Comic-Con 2016, Valiant is proud to announce that Hillary Clinton, the Democratic Party's presumptive nominee for President of the United States, will join forces with Faith "Zephyr" Herbert on November 2nd in FAITH #5 – a history-making, 48-page election special teaming the leading female hero in comics today with the first female nominee from a major political party for a special tale written by comics legend Louise Simonson with art by FAITH's own Pere Perez! Continue reading →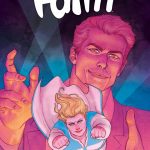 This August, it's a double dose of trouble as Faith "Zephyr" Herbert battles to save her life…and her secret identity!
Valiant is proud to present your first look inside FAITH #2 – the next breathtaking chapter of Faith's first history-making ongoing series from rising star Jody Houser (Mother Panic, Orphan Black) and stratospheric artists Pere Perez (ARCHER & ARMSTRONG) and Marguerite Sauvage (DC Comics Bombshells)! On August 24th, the most talked-about character of 2016 gets a super-powered plot twist of her very own as her first arch-nemesis stands revealed…and you won't believe who's behind the mask! Continue reading →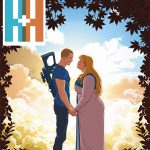 From People Magazine to the Atlantic to the Today Show and beyond, Faith has enchanted the entire globe! And now, the high-flying heroine is charming Valiant's smash-hit ongoing series…by putting Archer in cupid's crosshairs!
Valiant is proud to present your first look inside A&A: THE ADVENTURES OF ARCHER & ARMSTRONG #5 – an ALL-NEW JUMPING-ON POINT guest-starring the breakout character of 2016 by red-hot writer Rafer Roberts (HARBINGER RENEGADES) and Eisner Award-winning artist Mike Norton (Revival)! Continue reading →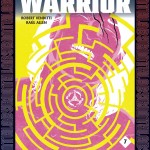 This summer, the most shocking Valiant epic of the year starts here as Earth's immortal master of war runs a gauntlet of pain and punishment engineered by history's coldest and most calculating scientific mind!
Valiant is proud to present an advance preview of WRATH OF THE ETERNAL WARRIOR #7 – the FIRST ISSUE of "LABYRINTH", an ALL-NEW JUMPING-ON POINT from New York Times best-selling writer Robert Venditti (BOOK OF DEATH) and Valiant-exclusive artist and visionary storyteller Raul Allen (Hawkeye)! Continue reading →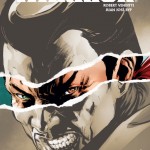 Valiant is proud to announce "LABYRINTH" – a calculating, six-issue blockbuster colliding WRATH OF THE ETERNAL WARRIOR with one of Valiant's greatest villains in 2016! Continue reading →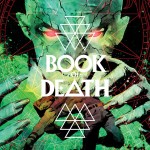 The force behind the fall of the Valiant Universe stands revealed… There is no hope… Only MASTER DARQUE!
The terrible future chronicled in the Book of the Geomancer continues to reveal itself as an unexpected and untold player…Master Darque…emerges to make his bid for control of the Earth's newest Geomancer! But does the reappearance of history's most powerful necromancer mean an apocalyptic future has been avoided…or guaranteed? As the heroes of the Valiant Universe fall and nature itself turns on humanity, all that stands between the devastated planet and ultimate evil is the Earth's undying Fist and Steel himself…Gilad Anni-Padda, the Eternal Warrior! Continue reading →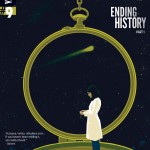 ALL-NEW ARC! JUMP ON BOARD HERE! "ENDING HISTORY" – PART 1!
As history falls apart around her, only one man can help Neela Sethi save Ivar's life –and time itself, and that man is…Ivar! Wait…what?! Continue reading →