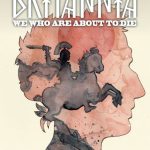 Publisher: Valiant
Writer: Peter Milligan
Artist: Juan Jose Ryp
Colourist: Frankie D'Armata
Release Date: OUT NOW!
Price: $3.99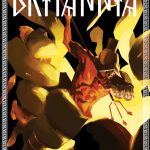 Final Fates!
Antonius Axia's nightmarish journey through the heart of the remote Roman colony of Britannia has brought him to death's door. But when the world's first detective confronts his deepest fears about gods, men and civilization, will he be able to complete the mission given to him by Emperor Nero, or will his mind collapse under the unfathomable weight of the void that now stands revealed before him? Continue reading →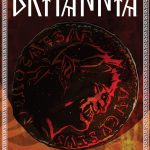 At the border between civilization and the magic-laden lands beyond, Rome's first detective is haunted by violence and visions of dark forces that defy all sense…
Antonius Axia's disturbing investigation in the frontier colony of Britannia deepens…and with each disturbing new clue he uncovers, the farther his mind sinks into disarray! Connecting the clues behind the grisly rumors of horror in the empire's northernmost reach, Antonius must gain an ally as dangerous as the darkness that now surrounds him. Continue reading →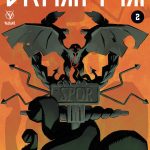 Duty has led to darkness…
Dispatched to the remote outpost of Britannia by Rome's highest power, the ancient world's first detective – veteran legionnaire Antonius Axia – has found himself on a horrifying journey that will challenge everything he knows about death, destiny, and the limits of reality itself. But in this wild and pagan land, far removed from Nero's control and influence, Continue reading →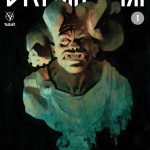 On the fringes of civilization, the world's first detective is about to make an unholy discovery…
Valiant is proud to present your first look inside BRITANNIA #1 (of 4) – the FIRST ISSUE of the all-new, Valiant Prestige format series coming this September from master storyteller Peter Milligan (X-Statix, Detective Comics) and incendiary artist Juan Jose Ryp (NINJAK, Clone)! First revealed at #ValiantSummit 2016 live from New York's Upright Citizens Brigade Theatre, THE FUTURE OF VALIANT Continue reading →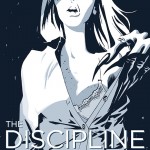 Image Comics is pleased to announce that the new ongoing erotic thriller THE DISCIPLINE by the creative team behind The Names, writer Peter Milligan (X-Force/X-Statix) and artist Leandro Fernandez (Punisher, Queen & Country), launched to critical-acclaim and high fan enthusiasm. Both THE DISCIPLINE #1 and #2 issues are being fast-tracked to second printings in order to keep up with customer demand. Continue reading →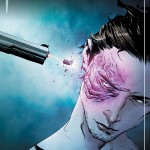 Peter Milligan, one of the comic industry's most groundbreaking writers (Shade: The Changing Man, X-Statix, Doop, Hellblazer), presents a tale of psychic powers gone awry, and one man's terrible battle with his own inner demons! Continue reading →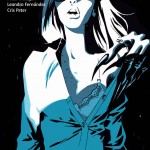 Bestselling writer Peter Milligan (X-Force / X-Statix) and artist Leandro Fernandez (Queen & Country) team up for an all-new series, THE DISCIPLINE, launching from Image Comics this March.
In THE DISCIPLINE #1 readers meet Melissa, one woman who—between fighting her sister and hating her husband—still finds time to fall in lust with a stranger who's an awful lot more than he seems. Continue reading →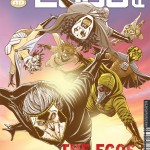 Publisher: 2000 AD
Writers: John Wagner, Pat Mills, Ian Edginton, David Baillie, Peter Milligan
Artists: Leigh Gallagher (Cover), Patrick Goodard, Leigh Gallagher, Inj Culbard, Joshua George, Dayglo & McCarthy
Colourists: Adam Brown 
Letters: Annie Parkhouse, Ellie De Ville, Simon Bowland
Release date: UK & Digital 25 November 2015 /North America 25 December 2015
Price: £2.55/$2.99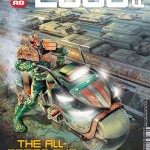 Publisher: Rebellion
Writers: Michael Carroll, Pat Mills, Ian Edginton, Dan Abnett, Peter Milligan
Artists: Paul Marshall, Leigh Gallagher, Inj Culbard, Patrick Goddard, Rufus Dayglo & J McCarthy
Release date: UK 2 November 2015/North America 4 December 2015
Price: UK Print & Digital £2.55/North America $2.99