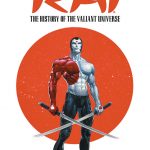 It is the year 4002 A.D…
Rai, the spirit guardian of Earth, has uncovered an ancient tome filled with history's greatest tales and civilization's darkest moments. Charting the dawning days of ancient Mesopotamia, all the way to the rise of New Japan, the history of the Valiant Universe is laid bare in shocking and revelatory detail. From X-O Manowar to Bloodshot to Faith to Divinity…history will reveal untold revelations for Valiant's greatest heroes and antagonists! Continue reading →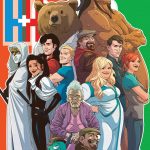 Publisher: Valiant
Writer: Rafer Roberts
Artist: Mike Norton
Colourist: Allen Passalaqua with David Baron and Andrew Dalhouse
Release Date: OUT NOW!
Price: $3.99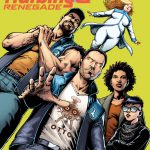 Publisher: Valiant
Writer: Rafer Roberts
Artist: Darick Robertson
Colourist: Diego Rodriguez
Release Date: OUT NOW!
Price: $3.99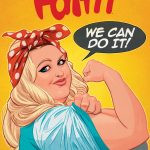 Valiant is proud to announce that renowned artist Joe Eisma (Archie, Morning Glories) is coming aboard the adventures of Valiant's spotlight-stealing hero for FAITH #7 – the FIRST ISSUE of a special, two-part jumping-on point! On January 4th, Eisma joins red-hot writer Jody Houser (Mother Panic) and Russ Manning Award-nominated artist Marguerite Sauvage (DC Comics Bombshells) for a thrilling, chilling, and downright spooky confrontation with a new foe raised from beyond the grave! This cadaverous criminal has a bone to pick with Faith…and they just may send the high-flying psiot six feet under! Continue reading →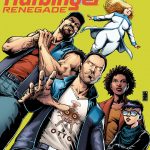 Anyone you know could become a psionically powered "harbinger" with the potential to reshape the course of human history. Your neighbor. Your boss. Your best friend. Your kids.
Six months ago, a secret team of renegade whistleblowers leaked the existence of these extraordinarily dangerous individuals to a stunned world. Today, all across the country, crude, DIY psiot activation attempts have left hundreds brain damaged…or worse. The emergence of a new psiot in a community often leads to riots and mass violence. Gun sales are through the roof. Continue reading →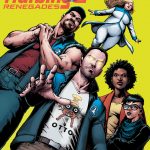 Valiant is proud to announce that HARBINGER RENEGADES #1 – the FIRST ISSUE of the all-new ongoing series from multiple Harvey Award nominee Rafer Roberts (Plastic Farm) and superstar artist Darick Robertson (The Boys, Transmetropolitan) – is expanding to a massive 40 pages to accommodate integral new contributions and bonus content from an all-star cast of special guests… All for the standard $3.99 cover price! Continue reading →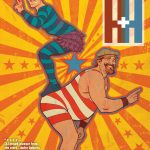 Publisher: Valiant Comics
Writer: Rafer Roberts
Artist: Mike Norton with David Lafuente
Colourist: Allen Passalaqua
Release Date: OUT NOW!
Price: $3.99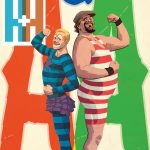 America's most bizarre Big Top has a brand new attraction!
Archer & Armstrong. Fearless adventurers. Best friends. Better partners. But that was before this traveling circus made them prisoners of a sideshow so freakish, it makes Davey the Mackerel look like the girl next door! Continue reading →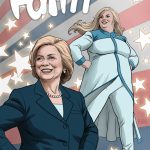 In advance of San Diego Comic-Con 2016, Valiant is proud to announce that Hillary Clinton, the Democratic Party's presumptive nominee for President of the United States, will join forces with Faith "Zephyr" Herbert on November 2nd in FAITH #5 – a history-making, 48-page election special teaming the leading female hero in comics today with the first female nominee from a major political party for a special tale written by comics legend Louise Simonson with art by FAITH's own Pere Perez! Continue reading →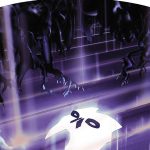 Publisher: Valiant Entertainment
Writer: Jody Houser and Rafer Roberts
Artist: Robert Gill
Colourist: Michael Spicer
Release Date: OUT NOW!
Price: $3.99