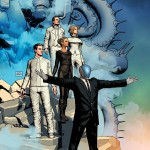 Fan-favorite Matt Hawkins (THINK TANK) and artist Raffaele Ienco team up for a sci-fi story aimed at disrupting the status quo in SYMMETRY, VOL.1, set to release from Top Cow/Image Comics this May.
In SYMMETRY, VOL. 1, Utopia is here. Hunger, sickness, work… they're all relics of a long forgotten past. All individuality, creativity, and negative emotions have been genetically bred out and medically suppressed. The population is limited to segregated areas. Continue reading →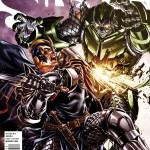 Black Knight, Howard the Duck and More Headline!
This June, go deeper into the secrets of the Marvel Universe in ORIGINAL SINS #2 – the next epic chapter in the 5-issue companion series exploring the mysteries and sins of your favorite Marvel Universe characters! Featuring some of our most requested characters of all-time, each issue of Original Sins shines a revealing light on the most wanted characters courtesy of the industry's top creators! Continue reading →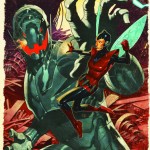 COULD YOU IMAGINE IT?
If you thought the Age of Ultron turned the Marvel Universe on its head, you won't believe what will happen in WHAT IF: AGE OF ULTRON, a mind-bending five-part series from Marvel Comics! Continue reading →