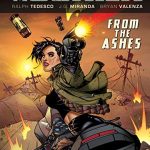 Publisher: Zenescope
Writer: Ralph Tedesco
Artist: J. G. Miranda
Colourist: Bryan Valenza
Release Date: 19th July 2017
Price: $3.99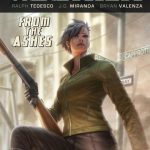 Publisher: Zenescope
Writer: Ralph Tedesco
Artist: J.G. Miranda
Colourist: Bryan Valenza
Release Date: OUT NOW!
Price: $3.99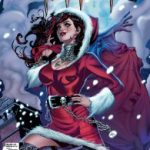 Publisher: Zenescope
Writer: Various
Artist: Various
Colourist: Various
Release Date: OUT NOW
Price: $5.99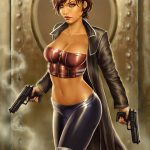 Publisher: Zenescope Entertainment Inc.
Writer: Ralph Tedesco
Artist: Antonio Bifulco
Colourist: Erick Arciniega
Release Date: 18 May 2016
Price: $3.99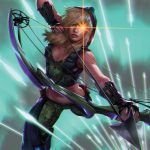 After four years, long-time writer Pat Shand is finishing his run on Robyn Hood with a special issue: Robyn Hood 2016 Annual, celebrating Robyn Locksley, Marian Quin, and all of the friends and foes that have joined them on this journey. Scheduled for release in late May 2016, Larry Watts, original artist of the Robyn Hood trilogy, returns for this final tale that cuts to the core of what Robyn has gone through, what she is, and what's next for her. Continue reading →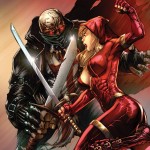 In comic shops January 20, 2016, Britney Waters, aka Red Riding Hood, is recruited by a secret government agency to help take down a rogue organization that is determined to take out any and all Highborn threats across the globe. Using the codename Red Agent, Britney must infiltrate the mysterious organization and ultimately confront a seemingly unstoppable weapon called "Alpha"—a sadistic laboratory-enhanced warrior whose sole purpose is to seek and destroy. Don't miss this brand new Grimm Universe spy series from Zenescope! Continue reading →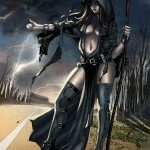 CHECK OUT EACH OF THE GORGEOUS COVERS!
Zenescope have been putting their creators directly in touch with their fanbase, and here is their final, last minute pre-order blast with creator address from RALPH TEDESCO and NICOLE GLADE, the writer and editor behind Zenescope's upcoming series, GRIMM TALES OF TERROR! Continue reading →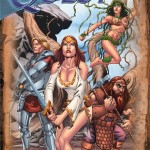 Interview with Pat Shand Included on Quest from Zenescope!
Zenescope Entertainment has announced plans to publish a new Grimm Fairy Tales comic book mini-series entitled QUEST. Zenescope's Pat Shand will be handling the writing of the action-packed fantasy series.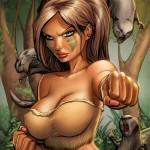 Zenescope Entertainment has announced a sequel to its hit mini-series The Jungle Book, which was first published in March, 2012.  The #1 issue of Jungle Book: Last of the Species will hit shelves February 27th, 2013.   Zenescope is best known for its dark and provocative re-imaginings of literary classics such as Wonderland, Sinbad and Neverland. After receiving strong sales and critic reviews for The Jungle Book, the top 10 publisher has green-lit another go around.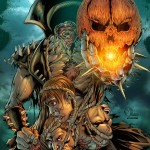 Zenescope Entertainment, the company known for re-inventing classic tales as horror and thrillers, has announced plans to release a new Grimm Fairy Tales spinoff comic book series.  This time the story of Sleepy Hollow will receive the Zenescope remake and is scheduled for an October release date.