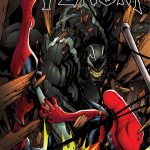 The month of March. Spring is in the air. Flowers are blooming. And Venom is taking over! That's right True Believer, the sinister symbiote made his big return in the pages of Mike Costa and Gerardo Sandoval's hit Venom series. But that was just the beginning! Marvel's celebrating all things Venom in the month of March with a big issue and an even bigger variant program. It all kicks off with the can't-miss VENOM #5, as the new host comes face-to-face with the symbiote's greatest nemesis – the Amazing Spider-Man! Plus, a shocking return that will have fans everywhere talking! Continue reading →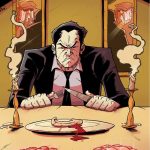 New York Times bestselling creative team John Layman and Rob Guillory will launch the final story arc in their fan-favorite culinary adventure CHEW this July.
Previously in CHEW, Tony Chu was on the verge of a great discovery—which came at a great cost. Will Savoy's sacrificial machinations have been in vain? Continue reading →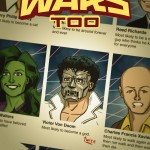 Give Secret Wars a grand sendoff as some of the hottest names in the comics industry bid adieu to Battleworld later this year! Today, Marvel is pleased to present SECRET WARS TOO #1, Continue reading →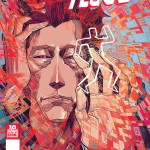 Publisher: BOOM
Writer: Justin Jordon
Artist: Jorge Coelho, BOOM! Ten Years Variant Cover Rob Guillory, Variant Cover Nick Pitarra
Colourist: Tamra Bonvillain
Editor: Ian Brill
Release date: OUT NOW!
Price: $3.99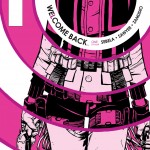 Award-winning publisher BOOM! Studios is excited to announce their next project with writer Christopher Sebela (Dead Letters, Escape from New York) as he teams with artist Jonathan Brandon Sawyer (Critical Hit) on the suspense-filled reincarnation saga, Welcome Back. The series debuts in comic shops in August. Continue reading →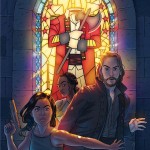 Sleepy Hollow: Providence #1 (of 4)
Publisher: BOOM! Studios
Writer: Eric Carrasco
Artist: Victor Santos
Cover Artists:
Main Cover: Joe Quinones
BOOM! 10 Years Incentive Cover: Rob Guillory
Incentive Cover: Faith Erin Hicks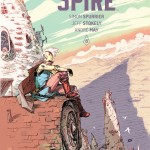 The top cop of a sprawling structure with over a million inhabitants has a triple homicide on her hands—and a new boss who can't stand her. That's the premise behind The Spire, a new limited series from Simon Spurrier and Jeff Stokely, the team that created the critically acclaimed BOOM! Studios series Six-Gun Gorilla. The duo reunites to create a murder-mystery set in a fantastical apocalyptic future in the vein of East of West and Jim Henson's The Dark Crystal. Continue reading →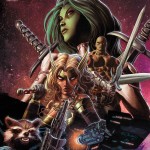 The Marvel Universe has been destroyed. The galaxy may be gone. But there are still places that need defending. Places that need Guardians. Today, Marvel is pleased to preset your first look at GUARDIANS OF KNOWHERE #1 Continue reading →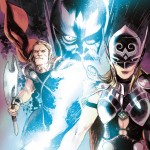 This February, star-studded creators from all corners of comics and entertainment unite for three thunderous stories in THOR ANNUAL #1! Uniting wrestler CM Punk, blockbuster writer Jason Aaron (Thor, Original Sin), rising star Noelle Stevenson (Lumberjanes), Rob Guillory (Chew) and more, this can't miss lineup brings you three stories featuring three Thors of three eras! Continue reading →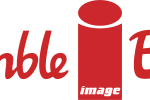 Name Your Price!
Humble Bundle has teamed up with mega-publisher Image Comics to launch the Humble Image Comics Bundle, offering up digital editions of nine New York Times bestselling, Eisner award-winning comic books starting at as little as one cent. Customers can pay what they want and choose where their money goes. The promotion runs for two weeks on https://www.humblebundle.com. Continue reading →