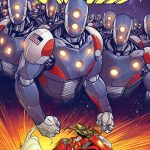 Image Comics is pleased to announce that the action-packed BLOODSTRIKE finale story by Rob Liefeld will be serialized in the backmatter of the forthcoming Rob Liefeld's YOUNGBLOOD #4-6 written by Chad Bowers with art by Jim Towe. Issue #4 will hit stores this August.  Continue reading →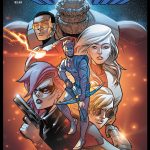 Image Comics is pleased to announce the return of Rob Liefeld's YOUNGBLOOD—the blockbuster hit series that launched the Image Revolution and turned the comics industry on its head—with story by Chad Bowers (X-Men '92, Deadpool: Bad Blood) and art from Jim Towe. YOUNGBLOOD is reborn with an all-new cast and a bold new mission with YOUNGBLOOD #1 issue—set to hit stores this May. Continue reading →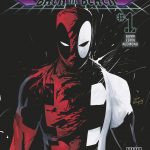 What happens when Deadpool bonds with Venom? Pure mayhem! Today, Marvel is pleased to present your first look inside DEADPOOL: BACK IN BLACK #1 – a brand-new series debuting this October! Continue reading →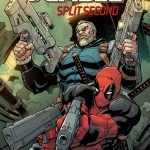 They're back, baby! Reunited and it feels so good! Cable and Deadpool, together again. Shooting and stabbing their way into your hearts and comic shops this December in DEADPOOL & CABLE: SPLIT SECOND #1 Continue reading →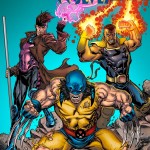 Remember the nineties? Bill Clinton was in the White House, the World Wide Web was on the rise, the USA brought home gold at the Olympics and the Infinity Gauntlet graced the shelves of comic shops the world over. Well this December, Marvel is taking you back in time to that memorable decade with the MARVEL '92 VARIANTS! Continue reading →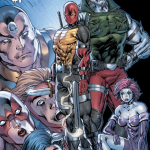 Publisher: Image Comics
Writer: Rob Liefeld
Artist: Rob Liefeld
Colourists: Jeremy Colwell
Release date: OUT NOW!!!
Price: $3.99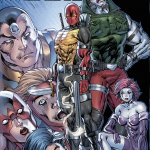 Liefeld's new ongoing series offers an addition to the Extreme Universe
Legendary comics writer Rob Liefeld (YOUNGBLOOD, COVENANT, Deadpool) brings readers an all new ongoing series in BLOODSTRIKE #1. The new series will offer a lively romp and display a more mature side to Liefeld than fans have previously experienced. Continue reading →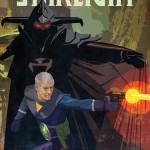 TAKE A PEEK AT THE COVER FOR THE NEXT ISSUE IN THE HIT MILLARWORLD SERIES!
ON SALE JULY 9th
Image Comics is pleased to reveal the Tommy Lee Edwards and Rob Liefeld covers for the hit Mark Millar and Goran Parlov series STARLIGHT. Continue reading →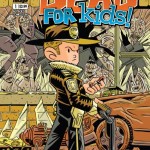 G-MAN creator gives classic Image characters a make-over
On April first at Emerald City Comicon, Robert Kirkman and Chris Giarusso revealed a new project: THE WALKING DEAD for Kids. A panel-by-panel recreation of the original issues using Kirkman's scripts, THE WALKING DEAD for Kids would be drawn in an art style with kid appeal by G-MAN creator Giarusso.