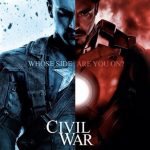 Producer: Marvel Studios
Writers: Christopher Markus, Stephen McFeely
Directors: Anthony and Joe Russo
Featuring: Chris Evans, Sebastian Stan, Robert Downey, Jr. Anthony Mackie, Scarlet Johanson, Don Cheadle, Jeremy Renner, Chadwick Boseman, Paul Bettany, Elizabeth Olsen, Paul Rudd, Emily Van Camp, Tom Holland, William Hurt, Martin Freeman, Daniel Brühl
Release Date: OUT NOW!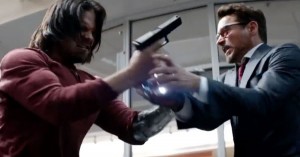 Team Iron Man attempts to take down the Winter Soldier in a scene from "Captain America: Civil War" that sees Bucky hold his own against Tony Stark, Black Widow and Agent 13.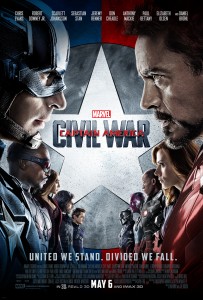 With the release of Captain America: Civil War closing in, Marvel Studios has released a new teaser trailer that recaps how the film's main heroes — Captain America and Iron Man — have evolved from the start of the Marvel Cinematic Universe. Continue reading →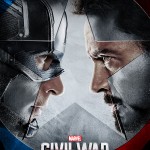 CAPTAIN America: The Winter Soldier directors Anthony Russo and John Russo are set to bring Marvel's patriotic superhero back to the big screen in Captain America: Civil War, which premieres in the UK on April 29 and in the US a week later.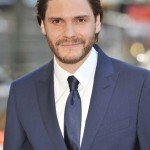 The celebrated actor to join the super heroic battle in May 2016!
Daniel Bruhl (Rush, Inglourious Basterds) has joined the cast of Marvel's Captain America: Civil War, set to rock the Marvel Cinematic Universe on May 6, 2016. Continue reading →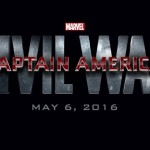 The classic Marvel Comics storyline set to spring to life in 2016!
Come 2016, it'll be hero vs. hero as Marvel's Captain America: Civil War erupts onto the big screen! Continue reading →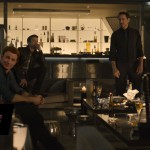 Read more about the film now and prepare to see it in theaters May 1, 2015!
The official synopsis is out for Marvel's Avengers: Age of Ultron and we've got it right here for you! Continue reading →
The first official trailer for Disney/Marvel's "Iron Man 3". Iron Man/Tony Stark must battle the forces of The Mandarin after they use the extremis virus to create an army of very Iron-Man-Like soldiers
Subscribe and be first to see the complete Iron Man 3 trailer debut on 23rd October 2012. Iron Man 3 arrives in UK cinemas May 2013.
Marvel Studios presents in association with Paramount Pictures "Marvel's The Avengers"–the Super Hero team up of a lifetime, featuring iconic Marvel Super Heroes Iron Man, The Incredible Hulk, Thor, Captain America, Hawkeye and Black Widow.