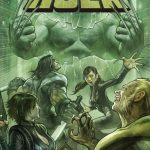 What is the startling secret of Weapon H? Find out in TOTALLY AWESOME HULK #22, on sale 08/16! Continue reading →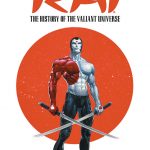 It is the year 4002 A.D…
Rai, the spirit guardian of Earth, has uncovered an ancient tome filled with history's greatest tales and civilization's darkest moments. Charting the dawning days of ancient Mesopotamia, all the way to the rise of New Japan, the history of the Valiant Universe is laid bare in shocking and revelatory detail. From X-O Manowar to Bloodshot to Faith to Divinity…history will reveal untold revelations for Valiant's greatest heroes and antagonists! Continue reading →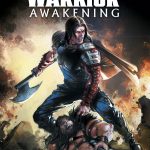 As revealed today at Newsarama, Valiant is proud to announce ETERNAL WARRIOR: AWAKENING #1 – a punishing standalone special celebrating 25 years of Valiant's immortal soldier…and revealing a never-before-told tale of his earliest adventures at the dawn of civilization! On May 10th, take up arms alongside New York Times best-selling writer Robert Venditti (Hal Jordan & The Green Lantern Corps) and acclaimed artist Renato Guedes (Bloodshot Reborn, Wolverine) as they unleash the second of four special issues Continue reading →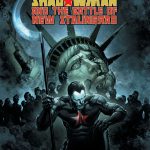 Valiant is proud to present your first look inside DIVINITY III: SHADOWMAN AND THE BATTLE OF NEW STALINGRAD #1 – the next essential standalone special torn from the pages of Valiant's hit comics event! On February 8th, join rising star Scott Bryan Wilson (Batman Annual) and blockbuster artist Robert Gill (Wrath of the Eternal Warrior) as they lead the unshakable Shadowman to the front line of America's last stand against the global Soviet Union! Continue reading →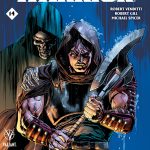 Out of the abyss…and into oblivion!
Gilad Anni-Padda has faced tanks, trenches, and legions many thousands strong. Now, true peace is finally within reach of the man that myth calls the Eternal Warrior… but, to claim it, he must undertake a mission beyond the grasp of any mortal soldier…and rescue the soul of his long-lost son from the underworld. But to venture into the land of death itself means suicide even for an immortal master of war… and the cruel being known as the Pale Herder intends to make sure that this time, Earth's Fist and Steel stays dead once and for all… Continue reading →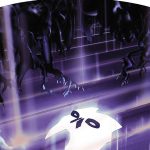 Publisher: Valiant Entertainment
Writer: Jody Houser and Rafer Roberts
Artist: Robert Gill
Colourist: Michael Spicer
Release Date: OUT NOW!
Price: $3.99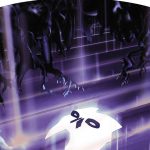 As Rai's rebellion against New Japan rages in the heavens above…a new Shadowman will rise to deliver justice to civilization's darkest reaches in our world and the next!
Valiant is proud to present your first look inside 4001 A.D.: SHADOWMAN #1 – a haunting new adventure bursting from the most ambitious comics event of the year and into an essential, standalone one-shot from rising stars Jody Houser (FAITH) and Rafer Roberts (A&A: THE ADVENTURES OF ARCHER & ARMSTRONG) and acclaimed artist Robert Gill (BOOK OF DEATH)! On July 6th, a blood sacrifice is made, a war looms, and the Deadsids rises…as the mantle of Shadowman passes to one of Earth's forsaken children in the ravaged world of the 41st century! Continue reading →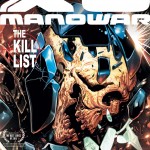 The game-changing finale to "THE KILL LIST"!
X-O Manowar and Ninjak have uncovered a Vine terrorist network that goes farther up the rungs of power than they could have ever expected – and revealing its secrets may have just put everyone Aric holds dear in grave danger! Even Valiant's two most powerful heroes might not be able to stop what's coming next…and the countdown is about to begin! Continue reading →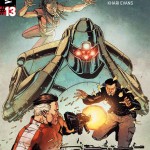 Valiant is proud to present your first look inside IMPERIUM #13 – the FIRST ISSUE of "STORMBREAK," an all-new story arc reuniting HARBINGER's Joshua Dysart (HARBINGER WARS) and Khari Evans (Immortal Iron Fist)! On February 17th, the series named "Best Horror Comic of 2015" by ComicsAlliance unleashes a devastating new jumping-on point as the Valiant Universe comes raging to the doorstep of Toyo Harada's utopia…with Livewire and H.A.R.D. Corps leading the charge to unseat the world's most powerful superhuman! Continue reading →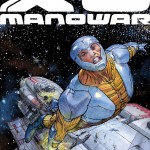 ALL-NEW ARC! ALL-NEW JUMPING-ON POINT! X-O MANOWAR AND NINJAK GO DEEP UNDERCOVER FOR…"THE KILL LIST"!
With two kingdoms now under his command, Aric of Dacia has pledged loyalty to his adopted nation – the United States of America – and now…America has given him a new mission: destroy the Vine's network of humanoid alien agents once and for all. To do it, he'll have to turn to the one man among us he can trust…his own former enemy, the deadly MI-6 operative called Ninjak! Continue reading →