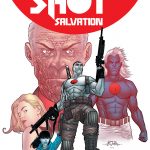 Valiant is proud to present your first look inside BLOODSHOT SALVATION #1 – the FIRST ISSUE of the BLOCKBUSTER NEW ONGOING SERIES from New York Times best-selling writer Jeff Lemire (BLOODSHOT REBORN, Moon Knight) and extraordinary artists Lewis LaRosa (BLOODSHOT REBORN, SAVAGE) & Mico Suayan (BLOODSHOT REBORN)! Continue reading →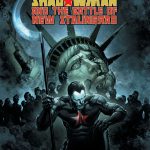 Valiant is proud to present your first look inside DIVINITY III: SHADOWMAN AND THE BATTLE OF NEW STALINGRAD #1 – the next essential standalone special torn from the pages of Valiant's hit comics event! On February 8th, join rising star Scott Bryan Wilson (Batman Annual) and blockbuster artist Robert Gill (Wrath of the Eternal Warrior) as they lead the unshakable Shadowman to the front line of America's last stand against the global Soviet Union! Continue reading →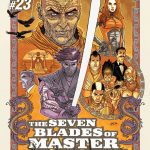 The most daring Ninjak epic of all time is about to begin as Master Darque goes head to head with Valiant's most feared super-spy!!
As revealed today at Newsarama, Valiant is proud to announce "THE SEVEN BLADES OF MASTER DARQUE," beginning in January's NINJAK #23 – the FIRST ISSUE of a blistering ALL-NEW ARC and ALL-NEW JUMPING-ON POINT for MI-6's deadliest covert operative! Continue reading →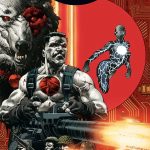 This July, Jeff Lemire and Mico Suayan come ashore on "BLOODSHOT ISLAND"…and begin the hunt for the sinister secret of DEATHMATE all over again!
Valiant is proud to present your first look inside BLOODSHOT REBORN #15! On July 13th, it's sun, surf, and suicide missions when New York Times best-selling writer Jeff Lemire (THE VALIANT, Moon Knight) and Valiant-exclusive superstar-in-the-making Mico Suayan (BLOODSHOT REBORN) plunge headlong into the next shocking chapter of "BLOODSHOT ISLAND"! Continue reading →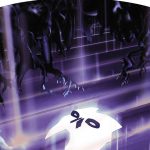 As Rai's rebellion against New Japan rages in the heavens above…a new Shadowman will rise to deliver justice to civilization's darkest reaches in our world and the next!
Valiant is proud to present your first look inside 4001 A.D.: SHADOWMAN #1 – a haunting new adventure bursting from the most ambitious comics event of the year and into an essential, standalone one-shot from rising stars Jody Houser (FAITH) and Rafer Roberts (A&A: THE ADVENTURES OF ARCHER & ARMSTRONG) and acclaimed artist Robert Gill (BOOK OF DEATH)! On July 6th, a blood sacrifice is made, a war looms, and the Deadsids rises…as the mantle of Shadowman passes to one of Earth's forsaken children in the ravaged world of the 41st century! Continue reading →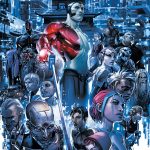 In the tradition of BOOK OF DEATH, ARMOR HUNTERS, and HARBINGER WARS, Valiant's most ambitious crossover event yet starts here! At the dawn of the 41st century, the future of Earth will be decided in the stars. This May…the rebellion begins in 4001 A.D.! Continue reading →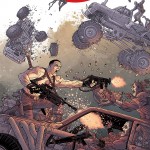 Assault on Los Angeles!
Motivated by the latest in a never-ending barrage of tragedies, Bloodshot is teaming with his old friend and ally, Ninjak, to take down the Shadowmen and G.A.T.E.'s X-O Manowar armor-drones. But Bloodshot's not the technologically advanced warrior he once was. Can he overcome the onslaught of the future's bleeding-edge "goo-tech" defenses? And just who is…the Man in the Tower? Continue reading →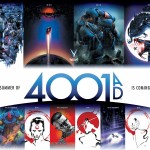 The blockbuster crossover event of the summer is hitting shelves early with an advance sneak peek in Diamond Comics Distributors' March 2016 PREVIEWS catalog – in stores now!
Before 4001 A.D. #1 (of 4) arrives in stores on May 4th, get the jump on the blistering new comics event uniting Rai with the greatest heroes of the 41st century this month in the March 2016 PREVIEWS catalog – featuring an exclusive, 5.5″ x 7.5″ checklist, bound directly into Valiant Entertainment's catalog listings! Continue reading →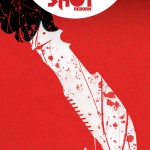 Just in time for Spring Break, Project Rising Spirit's indestructible soldier is headed to Camp Silver Lake for Valiant's first-ever annual-sized extravaganza…and he's bringing 64 pages of unlimited ammunition and special guests along for the ride!
Valiant is proud to present your first look inside the BLOODSHOT REBORN ANNUAL 2016 #1! From his classified past and heroic present to the post-apocalyptic future of "THE ANALOG MAN," come on board one of the most acclaimed ongoing series in comics today right here as New York Times best-selling writer Jeff Lemire (Extraordinary X-Men, Descender) and acclaimed artist Kano Continue reading →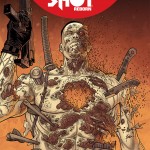 This March, Valiant's indestructible commando gears up for Valiant's first-ever annual with an action-packed tour of Bloodshot's past, present, and future! Continue reading →