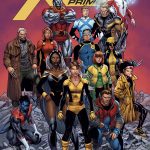 This Spring, the X-Men and Inhumans explode onto the scene with new comics, new characters and new status quos. Before diving head in with all the highly anticipated new titles, get ready for two can't-miss one-shots setting the stage for RessurXion! Today, Marvel is pleased to announce X-MEN PRIME #1 and INHUMANS PRIME #1 – two oversized specials coming in March! Continue reading →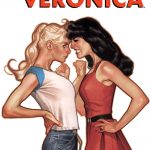 IT'S BETTY VS. VERONICA! The most highly-anticipated debut in comics history is here! Betty and Veronica are America's sweethearts… until they turn on each other! "Pops' Chocklit Shoppe is being taken over by a huge coffee company. When Betty and Veronica go head-to-head over the issue, all bets are off! Friendships will shatter. Cities will burn. Nails will be broken. Betty and Veronica are back in this ALL-NEW #1 from comics legend Adam Hughes (Wonder Woman, Catwoman)! Continue reading →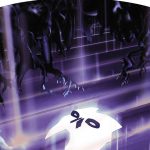 As Rai's rebellion against New Japan rages in the heavens above…a new Shadowman will rise to deliver justice to civilization's darkest reaches in our world and the next!
Valiant is proud to present your first look inside 4001 A.D.: SHADOWMAN #1 – a haunting new adventure bursting from the most ambitious comics event of the year and into an essential, standalone one-shot from rising stars Jody Houser (FAITH) and Rafer Roberts (A&A: THE ADVENTURES OF ARCHER & ARMSTRONG) and acclaimed artist Robert Gill (BOOK OF DEATH)! On July 6th, a blood sacrifice is made, a war looms, and the Deadsids rises…as the mantle of Shadowman passes to one of Earth's forsaken children in the ravaged world of the 41st century! Continue reading →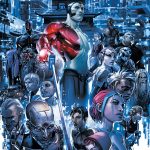 In the tradition of BOOK OF DEATH, ARMOR HUNTERS, and HARBINGER WARS, Valiant's most ambitious crossover event yet starts here! At the dawn of the 41st century, the future of Earth will be decided in the stars. This May…the rebellion begins in 4001 A.D.! Continue reading →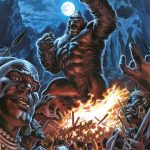 Award-winning publisher BOOM! Studios and DeVito Artworks LLC are excited to announce Kong of Skull Island, an original, limited comic book series debuting in July featuring the famous gargantuan ape, King Kong, created by Merian C. Cooper, and grounded in artist/author Joe DeVito's ground-breaking literary property Skull Island. Continue reading →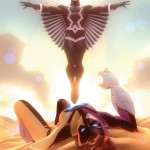 You may not like their methods, but they get results! But this time – has the team who strikes first and asks questions later met their match? It all kicks off this April as Eisner Award winner James Robinson along with artists Leonard Kirk and Paolo Villanelli bring you SQUADRON SUPREME #6 – the exciting first chapter of "Through the Lens"! Continue reading →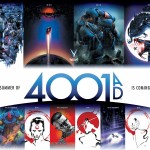 The blockbuster crossover event of the summer is hitting shelves early with an advance sneak peek in Diamond Comics Distributors' March 2016 PREVIEWS catalog – in stores now!
Before 4001 A.D. #1 (of 4) arrives in stores on May 4th, get the jump on the blistering new comics event uniting Rai with the greatest heroes of the 41st century this month in the March 2016 PREVIEWS catalog – featuring an exclusive, 5.5″ x 7.5″ checklist, bound directly into Valiant Entertainment's catalog listings! Continue reading →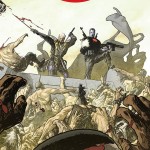 Thirty years from today, the Valiant Universe has fallen…and "THE ANALOG MAN" must rise!
Valiant is proud to present your first fully lettered look inside BLOODSHOT REBORN #11 – the second earth-scorching chapter of "THE ANALOG MAN" from New York Times best-selling writer Jeff Lemire (Extraordinary X-Men) and blockbuster artist Lewis LaRosa (Punisher)! Presented in the deluxe, ad-free VALIANT PRESTIGE format with laminate card-stock covers, heavyweight end sheets, and exclusive backmatter, the biggest storyline of 2016 doubles down this February as Bloodshot charges through the remnants of the world that was for a double-barreled, widescreen action epic that must be seen to be believed! Continue reading →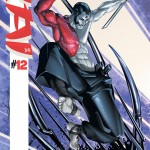 "THE ORPHAN" ends here with an explosive finale…and a shocking new direction for New Japan's fallen guardian!
After being exiled to Earth by Father, Rai has survived on his own, finding new friends and discovering some familiar faces. Now, fully restored and ready for battle, Rai is ready to return to New Japan and rescue the allies he left behind! Continue reading →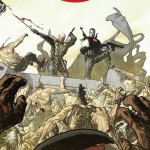 "THE ANALOG MAN" is coming…and you've never seen Bloodshot like this before! This February, the eye-popping comics event of the New Year thunders on as two master creators launch Valiant's unstoppable hero headlong into a barren and brutalized future far removed from the world he once knew… Continue reading →