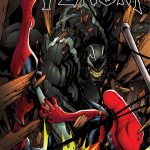 The month of March. Spring is in the air. Flowers are blooming. And Venom is taking over! That's right True Believer, the sinister symbiote made his big return in the pages of Mike Costa and Gerardo Sandoval's hit Venom series. But that was just the beginning! Marvel's celebrating all things Venom in the month of March with a big issue and an even bigger variant program. It all kicks off with the can't-miss VENOM #5, as the new host comes face-to-face with the symbiote's greatest nemesis – the Amazing Spider-Man! Plus, a shocking return that will have fans everywhere talking! Continue reading →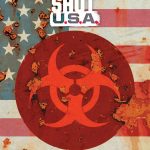 There are eight million people in New York City…and every single one of them is about to become a killing machine. Welcome to BLOODSHOT U.S.A.!
Valiant is proud to present an advance preview of BLOODSHOT U.S.A. #1 (of 4) – the FIRST ISSUE of the all-new standalone event from New York Times best-selling writer Jeff Lemire (BLOODSHOT REBORN, Old Man Logan) and superstar artist Doug Braithwaite (ARMOR HUNTERS, Justice) and the next hit series from "THE FUTURE OF VALIANT" initiative! Continue reading →
In Bloodshot we trust!
Project Rising Spirit – America's greatest exporter of classified weapons technology – has achieved a breakthrough: a contagious, airborne nanite dispersion prototype that can turn the population of any city into an army of indestructible soldiers. A doomsday virus capable of destroying an enemy nation from the inside out. Continue reading →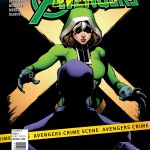 Publisher: Marvel Comics
Writer: Gerry Duggan
Artists: Ryan Stegman, Mark Morales, Dave Mekis
Colourist: Richard Isanove
Editors: Alanna Smith, Tom Brevort, Daniel Ketchum
Release Date: OUT NOW!
Price: $3.99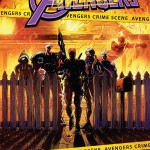 Publisher: Marvel Comics
Writer: Gerry Duggan
Artists: Ryan Stegman, Mark Morales, Guillermo Ortego
Colourist: Richard Isanove, Matt Yackey
Editors: Alanna Smith, Tom Brevort, Daniel Ketchum
Release Date: OUT NOW!
Price: $3.99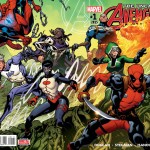 This October, it's truly a team of Earth's Mightiest Heroes unlike any you've seen before. Humans! Mutants! Inhumans! Deadpool! Yeah, we're not kidding! Today, Marvel is pleased to present your first look at UNCANNY AVENGERS #1 – the blockbuster new series from Gerry Duggan and Ryan Stegman! Continue reading →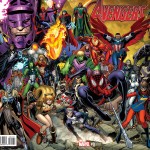 This October, Earth's Mightiest Heroes are reforged, retooled and recharged for the All-New, All-Different Marvel Universe! But first, kickoff the all-new Avengers line of titles with AVENGERS #0 – featuring new stories setting the stage for six new ongoing series! Someone is watching, carefully studying the movements of the Avengers and those in their orbit. But are they friend, or foe?! Continue reading →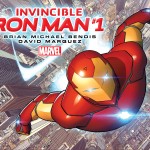 This Fall, the Marvel Universe is reforged and recharged as All-New, All-Different Marvel kicks off in full force! New titles, new characters, and new creators explode on to the scene as only Marvel could bring you. Leading the charge for this movement is the blockbuster new title INVINCIBLE IRON MAN #1 – from the explosive creative team of Brian Michael Bendis and David Marquez! Today, Marvel is pleased to present your new look at the highly anticipated first issue coming to comic shops on October 7th! Continue reading →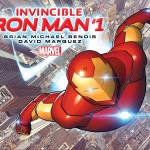 All-New, All-Different Marvel kicks off in full force this fall, and Marvel is making sure all comic book stores worldwide are armed and ready for the new flagship Marvel title as INVINCIBLE IRON MAN #1 explodes into comic shops on October 7th! You won't want to miss comic superstar Brian Michael Bendis and red-hot artist David Marquez's opening salvo in their explosive new ongoing series. And Marvel is ready to make the launch one to remember. In addition to being first in line to purchase INVINCIBLE IRON MAN #1, fans will also be able to receive special items at participating retail stores, including the first piece of the exclusive BUILD YOUR OWN IRON MAN promotional item! Continue reading →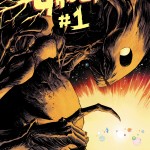 This June, the Marvel Universe's most famous tree is starring in his very own series! That's right, GROOT #1 is coming – and you will not want to miss this out of this world thrill ride! Continue reading →