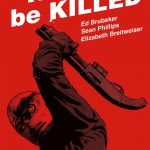 The hot new crime series KILL OR BE KILLED from bestselling creative team Ed Brubaker and Sean Phillips (THE FADE OUT, CRIMINAL, FATALE) continues to fly off the shelves as the body count rises in each issue. Image Comics is thrilled to announce that the first and second issues are again being fast-tracked for third and second printings in order to keep up with increasing customer demand.  Continue reading →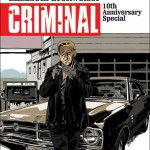 The Eisner Award-winning team of Ed Brubaker and Sean Phillips (THE FADE OUT, FATALE, Sleeper) will release a brand-new 64-page one-shot of their acclaimed noir series CRIMINAL in April.
It's been ten years since CRIMINAL launched and to celebrate, Brubaker and Phillips, with acclaimed color artist Elizabeth Breitweiser, are bringing us their darkest and strangest tale yet: a twisted '70s noir about a father and son on the run. Continue reading →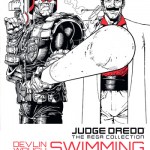 Publisher: 2000AD
Writer: John Smith
Artists: Sean Phillips Colin Macneil John Burns
Release date: 13th May 2015
Price: £9.99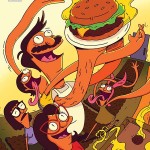 The Grand Finale of Dynamite's 10th Anniversary Celebration with over 140 Comics in Humble's Final Comics Bundle of 2014
Humble Bundle is excited to once again be teaming with Dynamite Entertainment after enjoying an incredibly successful partnership this past summer. Continue reading →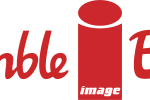 Name Your Price!
Humble Bundle has teamed up with mega-publisher Image Comics to launch the Humble Image Comics Bundle, offering up digital editions of nine New York Times bestselling, Eisner award-winning comic books starting at as little as one cent. Customers can pay what they want and choose where their money goes. The promotion runs for two weeks on https://www.humblebundle.com. Continue reading →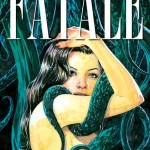 Hardcover edition of the Eisner-nominated series out in March from Image Comics
Josephine is everything a femme fatale should be—beautiful, alluring, dangerous. And she's also cursed. Continue reading →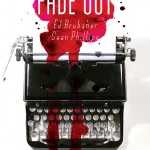 Starting with the new ongoing series THE FADE OUT, Brubaker and Phillips will have complete freedom, creative control, and ownership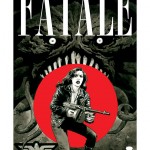 THE CURSE OF THE FEMME FATALE REVEALED
Four standalone "Flashback" issues by Brubaker and Phillips
Josephine, heroine of Ed Brubaker's and Sean Phillips Image Comics series FATALE, has carried the curse for decades — able to enthrall men but chased by an ancient evil, she is seemingly destined to cause the ruination of anyone who loves her.
The haunting series was originally planned as a mini-series, but Brubaker and Phillips have found that curse of the femme fatale is inexhaustible. Thanks to strong sales, a wealth of stories yet to be told, and a certain mesmerizing quality, FATALE is now an ongoing series.