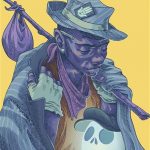 Publisher: BOOM! Studios
Writer: Simon Spurrier
Artist: Jonas Goonface
Colourist: Jonas Goonface
Release Date: OUT NOW!
Price: $3.99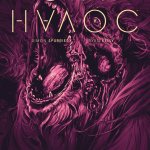 Publisher: Image
Writer: Simon Spurrier
Art: Ryan Kelly
Cover: Ryan Kelly and Emma Price
Price: $3.99
Release Date: OUT NOW!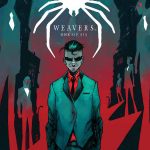 Publisher: Boom Studios
Writer: Simon Spurrier
Artist: Dylan Burnett
Colourist: Triona Farrell
Editor: Eric Harburn
Release Date: OUT NOW!
Price: $3.99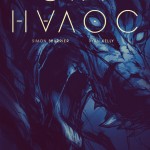 X-Men Legacy writer Simon Spurrier and superstar artist Ryan Kelly present fiends, fragility, and firepower in an all-new series called, CRY HAVOC.
"Folklore is saturated with monsters," said Spurrier. "Centuries ago these wonderful fictions were at the bleeding-edge of the Zeitgeist, but they've faded from relevance. Cry Havoc asks what happens when those bright-eyed and bloody-fanged stories force themselves back into the modern limelight. Who resists them, and who gets caught in the middle?"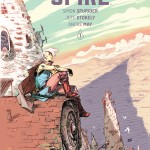 Publisher: Boom
Writer: Simon Spurrier
Artist: Jeff Stokely
Colourist: André May
Release date: OUT NOW
Price: $3.99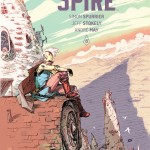 The top cop of a sprawling structure with over a million inhabitants has a triple homicide on her hands—and a new boss who can't stand her. That's the premise behind The Spire, a new limited series from Simon Spurrier and Jeff Stokely, the team that created the critically acclaimed BOOM! Studios series Six-Gun Gorilla. The duo reunites to create a murder-mystery set in a fantastical apocalyptic future in the vein of East of West and Jim Henson's The Dark Crystal. Continue reading →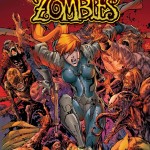 This June, a lone soldier ventures deep into unknown territory on a mission of personal discovery – and blood soaked survival! Today, Marvel is pleased to present your first look at MARVEL ZOMBIES #1 Continue reading →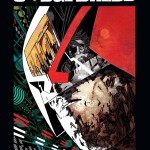 There are three sides to every story
Last year, 2000 AD readers suddenly realised that three seemingly unconnected stories by three of the legendary title's top writers were actually part of the massive multi-part crossover set in the world of Judge Dredd.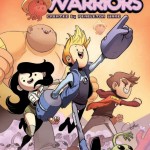 FIVE comics hit the shops next week including the first issue of Bravest Warriors!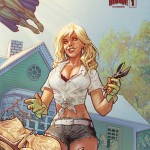 BOOM! Studios September Previews
for November Shipping 2012
New from BOOM! in November:
GRACE RANDOLPH'S SUPURBIA #1 (A)
GRACE RANDOLPH'S SUPURBIA #1 (B)
Written by Grace Randolph
Drawn by Russell Dauterman
SC, 32 pgs, FC, SRP: $3.99