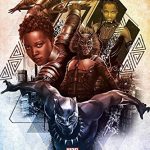 Distributed By: Walt Disney Studios Motion Pictures
Production: Marvel Studios, Walt Disney
Director: Ryan Cooper
Writers: Ryan Cooper, Joe Robert, Don McGregor, Jack Kirby, Stan Lee
Starring: Chadwick Boseman, Michael B Jordon, Lupita Nyomg'o, Danai Gurira, Martin Freeman, Daniel Kaluuya, Letita Wright, Winston Duke
Cert: 12A
Running Time: 2Hrs 14mins
Ahead of San Diego's Comic-Con International, Stan Lee has taken charge of a squad of raucous aliens — the animated version of the legendary Marvel Comics creator, that is.  The Hollywood Reporter has unveiled "Stan Lee's Cosmic Crusaders," a new animated series produced by Stan Lee's POW! Entertainment in partnership with the Hollywood Reporter and Genius Brands International.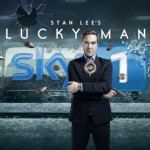 Production: Carnival Film & TV
Directed by: David Caffrey, Andy De Emmony, Jon East, Brian Kelly
Writers: James Allen, Rachel Anthony, Neil Biswas, Stephen Gallagher, Ben Schiffer, Alan Westaway
Starring: James Nesbitt, Stephen Hagan, Amara Karen, Paul Blackwell, Sienna Guillory
Release Date: UK – OUT NOW SKY 1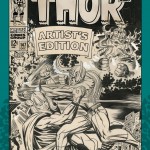 IDW Publishing is pleased to announce Jack Kirby's The Mighty Thor Artist's Edition—the very first Marvel Comics Artist's Edition to feature Kirby's work. This mammoth 15" x 22" hardcover collection includes classic complete stories from Journey Into Mystery #111, #117, #118, and other stories, plus a beautiful gallery section by Kirby, the undisputed King of Comics. Continue reading →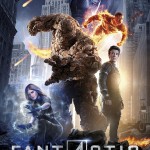 Producer: Fox Studios
Writers: Simon Kinberg, Jeremy Slater, Josh Trank, Stan Lee, Jack Kirby
Director: Josh Trank
Featuring: Miles, Teller, Michael B. Jordan, Kate Mara, Jamie Bell, Tony Kebbell and Reg E. Cathey
Release date: Out Now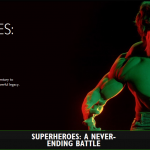 Studio: Ghost Light Films
Writer: Michael Kantor and Laurence Maslon
Director: Michael Kantor
Executive Producers: Patty and Jay Baker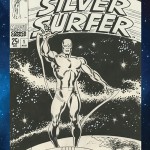 IDW Heralds Marvel's Silver Surfer!
Considered by many to be one of the pinnacles of Silver Age comic book artwork, John Buscema's innovative work on Marvel's Silver Surfer will finally be presented in the premiere Artist's Edition format. Continue reading →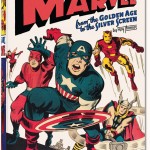 In celebration of Marvel's 75th anniversary, this fall, TASCHEN presents 75 YEARS OF MARVEL: FROM THE GOLDEN AGE TO THE SILVER SCREEN, a 700+ page magnum opus of the most influential comic book publisher today with an inside look, not only at its celebrated characters – Captain America, Spider-Man, Thor and Iron Man, but also at the "bullpen" of architects whose names are almost as familiar as the protagonists they brought to life—Stan "the Man" Lee, Jack "King" Kirby, along with a roster of greats like Steve Ditko, John Romita, John Buscema, Marie Severin, and countless others. Continue reading →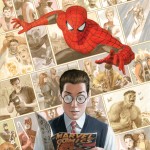 New Anthology to Feature Some of the Industry's Biggest Names!
In October 1939, Marvel Comics #1 was unleashed upon the world, creating an entire universe and laying the foundations for decades of boundless myth making. Now, 75 years later, Marvel Comics has grown to become the home of the most recognizable and beloved characters in all of fiction. Celebrate over seven decades of storytelling in the mighty Marvel manner with the Marvel 75th Anniversary Celebration #1 – a new anthology coming to comic shops and digital devices this October! Continue reading →