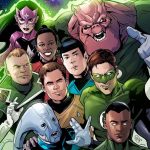 IDW Publishing and DC Entertainment will continue their successful editorial mash-ups and bring fans two new comic book crossovers based on some of their most popular properties, including a sequel to the smash-hit co-publishing venture Star Trek/Green Lantern and an all new crossover with animation-inspired versions of Batman and Nickelodeon's Teenage Mutant Ninja Turtles. Continue reading →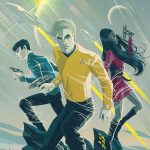 New Ongoing Comic Series, "Boldly Go," Reflects The Post "Beyond" World of Star Trek
The 50th anniversary of STAR TREK is upon us and to further celebrate, IDW Publishing, under license by CBS Consumer Products, will introduce a new Star Trek series in October.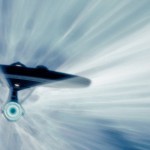 CHRIS Pine, Zachary Quinto, Zoe Saldana, Karl Urban aka Kirk, Spock, Uhura and McCoy are reuniting for Star Trek Beyond, the third movie in the rebooted SF franchise. Directed by Justin Lin (who helmed four of the Fast & Furious features), the film premieres in the US and the UK on July 22, 20216.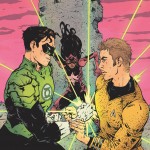 Publishers: DC and IDW
Writer: Mike Johnson
Artist: Angel Hernandez
Colourist: Alejandro Sanchez
Release date: OUT NOW!
Price: $3.99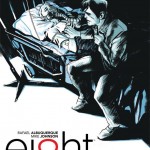 Publisher: Dark Horse Comics
Writer: Rafael Albuquerque, Mike Johnson
Artist: Rafael Albuquerque
Colourist: Rafael Albuquerque
Release date: May 13, 2015
Price: $3.50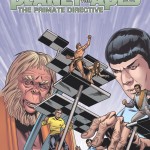 BOOM! Studios
Writers: Scott and David Tipton
Artist: Rachael Stott
Colourist: Charlie Kirchoff
Release date: April 8, 2015
Price: $3.99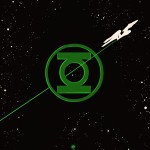 IDW Publishing, CBS Consumer Products and DC Entertainment have announced that they will boldly go where no one has gone before…in brightest day, in blackest night. Two iconic franchises will meet this summer in a legendary crossover event with the release of a six-part comic book miniseries, STAR TREK/GREEN LANTERN: THE SPECTRUM WAR. Both Star Trek and Green Lantern are known for their strong cast of interstellar characters and when they come together for the first time this July, fans new and old are sure to experience a galaxy-sized thrill.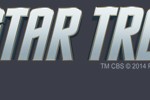 Beam us up for this one, Scotty!
Award-winning publisher IDW Publishing and pay-what-you-want plus charity digital distributors Humble Bundle are teaming up once again to bring more than $270 worth of digital comic books from the Star Trek franchise to fans. Star Trek fans can pay what they want while choosing to support the comic creators and select charities. Continue reading →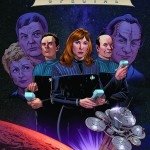 All 6 Star Trek Doctors Together For The First Time
IDW Publishing, CBS Consumer Products, and XPRIZE join forces to present Star Trek Special: Flesh and Stone, available this July. The story, inspired by the real-world $10 million Qualcomm Tricorder XPRIZE, will bring together all six Star Trek doctors for the first time. Continue reading →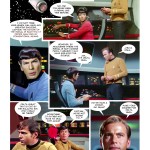 THE MOST UNIQUE "PHOTONOVEL" EVER, COMING THIS DECEMBER!
John Byrne is no stranger to breaking new ground and he is doing it again with the extra-length Star Trek Annual 2013, arriving this December from IDW!