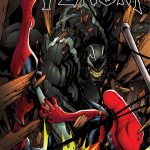 The month of March. Spring is in the air. Flowers are blooming. And Venom is taking over! That's right True Believer, the sinister symbiote made his big return in the pages of Mike Costa and Gerardo Sandoval's hit Venom series. But that was just the beginning! Marvel's celebrating all things Venom in the month of March with a big issue and an even bigger variant program. It all kicks off with the can't-miss VENOM #5, as the new host comes face-to-face with the symbiote's greatest nemesis – the Amazing Spider-Man! Plus, a shocking return that will have fans everywhere talking! Continue reading →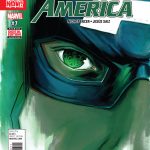 The next chapter in the sensational saga of Captain America begins here! Today, Marvel is pleased to present your first look at CAPTAIN AMERICA: STEVE ROGERS #7 – the first installment in the next exciting story arc "Hail Hydra"! Blockbuster creators Nick Spencer and Jesus Saiz re-unite once more as Hydra's tentacles slowly tighten around the Marvel Universe! Continue reading →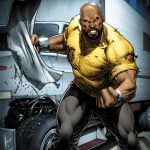 Marvel's street level heroes are stepping out on the town for a series of special variant covers! Marvel is pleased to announce 20 special Defenders Variants, coming to some of your favorite Marvel titles this September! Continue reading →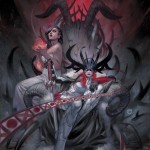 This October, there's a new queen in town. And she's taking over the underworld in ANGELA: QUEEN OF HEL #1 – the brand new ongoing series from Marguerite Bennett, Kim Jacinto and Stephanie Hans! Continue reading →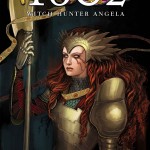 This June – magic and might battle marvelous monstrosities as Angela and Sera take the fight to Battleworld! Today, Marvel is pleased to present your new look at 1602 WITCH HUNTER ANGELA #1 – a brand-new Secret Wars series! Continue reading →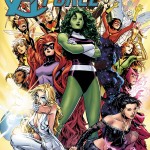 A New Team of Avengers Assembles During SECRET WARS
An all-new era begins this May as Marvel's Mightiest Mavens assemble for an explosive new series launching during Secret Wars! Today, Marvel is pleased to present your new look inside the blockbuster A-FORCE #1 – from the creative team of G. Willow Wilson (Ms. Marvel), Marguerite Bennett (Angela: Asgard's Assassin, James Patterson's Max Ride: First Flight) and Jorge Molina (X-Men)! Continue reading →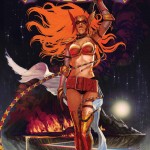 She's deadly. She's dangerous. And she's getting her own solo series this December!
Marvel is pleased to present your first look at ANGELA: ASGARD'S ASSASSIN #1, the explosive new ongoing series debuting this December! Launching as part of Avengers NOW!, the star-studded creative team of Kieron Gillen, Marguerite Bennett, Phil Jimenez and Stephanie Hans will show you a side of Angela you've never seen before, as she cuts a bloody path across the new and unfamiliar Marvel Universe! Continue reading →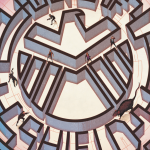 FEATURING EXCLUSIVE, SOLD-OUT ART SUPPORTING THE FINAL SIX EPISODES OF SEASON 1
Marvel is proud to announce the debut of Marvel's Agents of S.H.I.E.L.D.: The Art of Level 7 comic book variant covers available this August. These variants will feature artwork from the exclusive, sold-out art initiative launched to support the final six episodes of the series' inaugural season. Continue reading →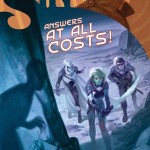 Answers at All Costs!
This June – the secrets are out, and no one is safe in ORIGINAL SIN #3, the next chapter in the blockbuster Marvel Universe event critics are already hailing as "extremely strong" and "one hell of a story"! Continue reading →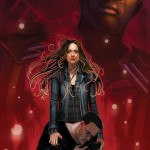 The Return of Deathlok Brought to Life by Fan-Favorite Artist!
Marvel Television is proud to announce acclaimed artist Stephanie Hans (Journey Into Mystery, Young Avengers) as the newest recruit for Marvel's Agents of S.H.I.E.L.D.: The Art of Level 7, a new initiative uniting top artists from around the world to celebrate the final six episodes of the series' inaugural season (airing Tuesdays, 8|7c on the ABC Television Network). Continue reading →