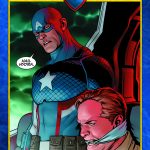 The dominoes of Hydra's master plan are about to be set into motion. Before the explosive debut of Marvel's upcoming epic Secret Empire, now is your chance to get caught up on everything you need to know! Today, Marvel is pleased to announce the SECRET EMPIRE PRELUDE TPB – a new collected edition available this April! Full of edge-of-your-seat thrills, The Secret Empire Prelude TPB is specially designed to get fans everywhere caught up just in time for Secret Empire! Continue reading →
Strap in, hold on and get ready, True Believers – because your friendly neighborhood Spider-Man is rocketing out of The Clone Conspiracy and into a brand-new story arc! Today – Marvel is pleased to present your latest look inside the mammoth 96-page AMAZING SPIDER-MAN #25! Chart topping writer Dan Slott kicks off the next thrilling story– "The Osborn Identity" Continue reading →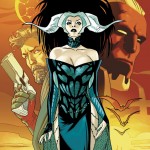 This April, two of the biggest names in comics join forces to bring you a brand-new sci-fi adventure unlike any other! Mark Millar (Kick-Ass, Kingsman: The Secret Service) teams with Stuart Immonen (Star Wars, All-New X-Men) to bring you EMPRESS #1 – a brand new series launching as part of Marvel's creator-owned ICON imprint. Continue reading →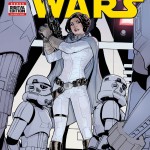 The blockbuster Vader Down crossover may be over, but the Rebel Alliance is not out of the woods just yet! Today, Marvel is pleased to present your first look at STAR WARS #16 – the first chapter of "Rebel Jail"! Chart topping writer Jason Aaron and incoming artist Leinil Yu bring you the exciting next adventure in the hit series! Continue reading →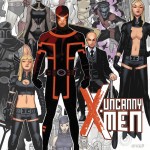 Publisher: Marvel Comics
Writer: Brian Michael Bendis
Artists: Sara Pichelli, Mahmud Asrar, Stuart Immonen, Kris Anka, Chris Bachalo, David Marquez, Frazer Irving
Colourists: Marte Gracia, Jason Keith
Editors: Mike Marts, Mike Paniccia
Release date: OUT NOW!!
Price: $5.99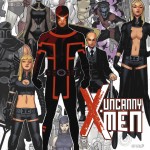 This November, cap off this era of Marvel's mutants with an epic bang. Today, Marvel is pleased to present your new look at UNCANNY X-MEN #600 – the finale of Brian Michael Bendis' epic X-Men saga. Brought to life by A-list creators – Uncanny X-Men #600 features 38 pages of new content from Stuart Immonen, Chris Bachalo, Sara Pichelli, David Marquez, Mahmud Asrar, Kris Anka and Frazer Irving – mutant history will be made! What will become of Scott Summers' mutant revolution? What will become of the Jean Grey School and the New Xavier School? Find out as in this explosive final chapter! Be there as UNCANNY X-MEN #600 hits comic shops and digital devices this November! Continue reading →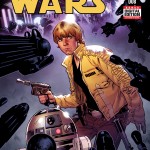 This August, the next arc of the chart-topping hit series begins! Today, Marvel is pleased to present your first look at STAR WARS #8 – as blockbuster writer Jason Aaron is joined for the first time by new series artist Stuart Immonen Continue reading →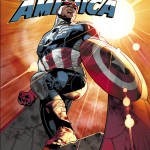 All-New Captain America, Superior Iron Man & Thor are smash hits!
Exciting and ambitious, these Avengers NOW! titles are bringing seismic changes to some of Earth's Mightiest Heroes, reinvigorating and recharging some of the most popular characters in all of fiction. Marvel is pleased to announce that three of these hit titles have completely sold out and will immediately head back to press! Missed out on these energetic and action-packed comics the first time? Now is your chance to get your hands on ALL-NEW CAPTAIN AMERICA #1, SUPERIOR IRON MAN #1 and THOR #2 when they return to comic shops this December! Continue reading →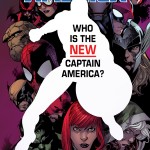 This October, witness the heart stopping conclusion to the story that began in Dimension Z in the oversized CAPTAIN AMERICA #25! Superstar writer Rick Remender and blockbuster artist Carlos Pacheco bring the saga of Dimension Z to a close, and give rise to the All-New Captain America! Continue reading →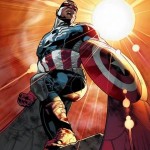 Sam Wilson's not the first super hero to step in for Steve Rogers!
In case you missed last week's big news, Sam Wilson will be the star of a new ongoing series starting this fall—but he won't be taking center stage as the Falcon. No, Sam will be soaring into the spotlight as the titular hero in ALL-NEW CAPTAIN AMERICA by Rick Remender and Stuart Immonen! Continue reading →