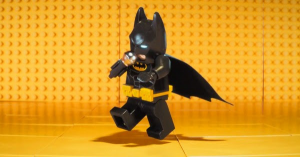 Everyone loves Lego, unless you stand on it barefoot, obviously.
Everyone loves The Dark Night, unless you're a bad guy, they don't seem too keen on him.
Bruce Wayne visits his parents' tomb and Superman voices his self-doubt in a spot illustrating the motivations, and the mindsets, of the two heroes.