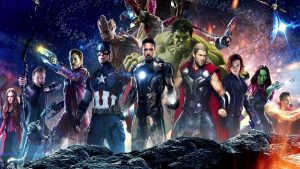 COME April 27 (May 4 in the US), the Marvel Cinematic Universe will explode as Avengers: Infinity War hits the  big screen.  Directed by Anthony and Joe Russo (who were responsible for 2011's Captain America: The Winter Soldier and Captain America: Civil War, which came along  five years later) the movie builds on incidents seeded throughout the past few films.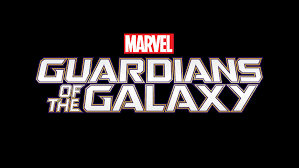 BIG HEROES! BIG VILLAINS! AND BIGGER ADVENTURES this week, Share Your Universe with a brand new episode of MARVEL'S GUARDIANS OF THE GALAXY this Sunday at 8:00am/7:00c on Disney XD.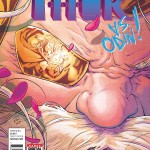 Publisher: Marvel Comics
Writer: Jason Aaron
Artists: Russel Dauterman
Colourist: Matthew Wilson
Editor: Wil Moss
Release Date: OUT NOW!
Price: $3.99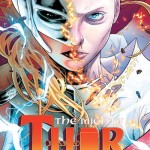 Publisher: Marvel Comics
Writer: Jason Aaron
Artists: Russell Dauterman
Colourist: Matthew Wilson
Editor: Wil Moss
Release date: OUT NOW!
Price: $4.99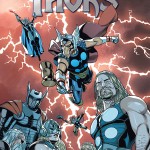 This June, prepare to meet Battleworld's steadfast police force, the Thors! Gods of Thunder, doling out justice with a crash of thunder and a crack of lightning. Today, Marvel is pleased to present your first look at THORS #1 Continue reading →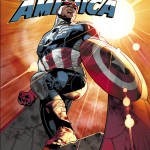 All-New Captain America, Superior Iron Man & Thor are smash hits!
Exciting and ambitious, these Avengers NOW! titles are bringing seismic changes to some of Earth's Mightiest Heroes, reinvigorating and recharging some of the most popular characters in all of fiction. Marvel is pleased to announce that three of these hit titles have completely sold out and will immediately head back to press! Missed out on these energetic and action-packed comics the first time? Now is your chance to get your hands on ALL-NEW CAPTAIN AMERICA #1, SUPERIOR IRON MAN #1 and THOR #2 when they return to comic shops this December! Continue reading →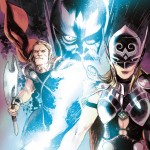 This February, star-studded creators from all corners of comics and entertainment unite for three thunderous stories in THOR ANNUAL #1! Uniting wrestler CM Punk, blockbuster writer Jason Aaron (Thor, Original Sin), rising star Noelle Stevenson (Lumberjanes), Rob Guillory (Chew) and more, this can't miss lineup brings you three stories featuring three Thors of three eras! Continue reading →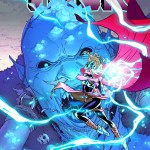 She is Worthy
Next month, bring the thunder and summon the lightning as the new Thor tests her mettle against an army of Frost Giants in THOR #2 – the highly anticipated second issue! Continue reading →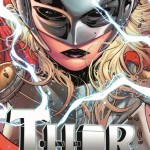 Bear witness to a transformative tale for the ages in these preview pages by Russell Dauterman!
It's the story that has been seen the world over, and Marvel is proud to present THOR, the new series from "New York Times"-bestselling writer Jason Aaron and artist Russell Dauterman! Prepare for an all-new era of the God of Thunder as a brand new female hero explodes into the Marvel Universe! Continue reading →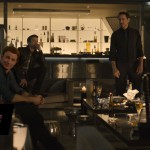 Read more about the film now and prepare to see it in theaters May 1, 2015!
The official synopsis is out for Marvel's Avengers: Age of Ultron and we've got it right here for you! Continue reading →